Aquafarming
AquaMaof's RAS technology is ideally suited for use in arid climates
AquaMaof to exhibit at AgraMe 2021 for the first time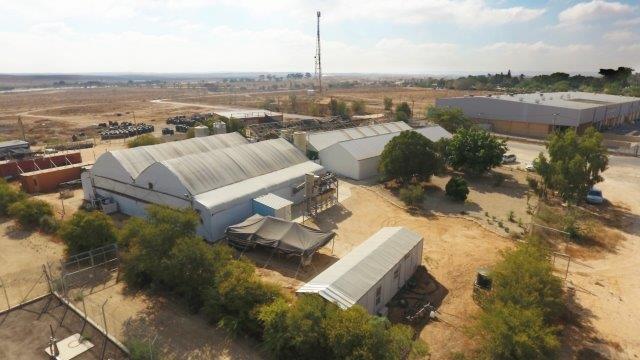 developed in a desert region, aquamaof's ras technology is ideally suited for use in arid climates, with high temperatures and little precipitation.
dubai – 8-9 december 2021 – dubai convention center, za'abeel hall 6, stand #z6-d10
aquamaof aquaculture technologies ltd., a pioneer in recirculating aquaculture system (ras) technology, will showcase its advanced land-based aquaculture solutions at agrame 2021 in dubai. at the event, the company will take the opportunity to present its most recent developments and integration of advanced techniques to further streamline operations and enhance the performance of future facilities, to the regional seafood marketplace, with a particular focus on the strategic market of dubai itself.
aquamaof has over 30 years' experience in designing, producing and operating fish farming facilities, and a proven ability to supply fresh, tasty, healthy fish – including salmon, grouper, sea bream and others – to local markets at competitive prices, while consistently meeting production goals.
the very roots of aquamaof's technology are grounded in a region characterized by a desert climate, with high temperatures and little precipitation. with studies of different species and shrimp being carried out at the company's r&d facility in the negev desert, its ras technology facilitates profitable production for growers, in any environment and climate. using natural desert conditions to its advantage, the company's technology enables effective temperature control, resulting in low-cost production.
as well as helping meet the ever-increasing demand of the growing population for food and protein, aquamaof provides an antibiotic, hormone and chemical-free solution for today's environmentally-conscious consumers, who are interested in healthy, organic products, sourced locally from environmentally-friendly producers, without further depleting natural resources.
the company's proprietary ras technology enables responsibly-farmed and harvested aquaculture practices for several aquaculture species. strategically located adjacent to the local market and significantly shortening the supply chain, aquamaof facilities substantially reduce the costs and environmental impact associated with transportation.
"the ability to significantly increase production of premium products in a cost-effective way, and provide a sustainable solution close to market, is especially relevant today," says david hazut, ceo of aquamaof. "aquamaof's proven ras technology is revolutionizing the field, with smart, efficient, state-of-the-art facilities that ensure the stable, economically-profitable and sustainable production of fish – even when borders are closed, and where the market is surrounded by desert. attending agrame is a great opportunity to share insights, strategies and market trends, and we look forward to participating in this premier industry event for the first time."
about aquamaof aquaculture technologies ltd.
aquamaof aquaculture technologies ltd. specializes in the field of indoor aquaculture technology and turn-key projects. with over 30 years of experience, aquamaof's team of technology and aquaculture experts have been providing research and development, as well as comprehensive design, production, operations, and support solutions for aqua farming in more than 50 locations around the world. the company's unique indoor fish production platform offers advanced, sustainable and cost-effective solutions to today's fish-growing needs. from concept to operational fish production facilities, the company's cutting-edge ras (recirculating aquaculture systems) based solution is proven worldwide.
for more information on aquamaof please visit our website: www.aquamaof.com