Agriculture Investment
Netafim Negotiates a Major Deal with an Ethiopian Government Company
An Ethiopian government company negotiates a 200-million dollar deal with Netafim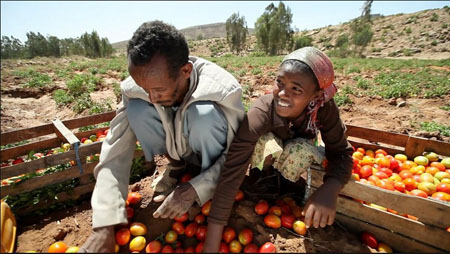 netafim, the drip irrigation technology company, is currently negotiating to sell 200 million dollar worth of irrigation systems with an ethiopian government company. this deal comprises underground and pumping drip irrigation systems for sugar cane. to promote this deal, a consortium of israeli banks, headed by bank hapoalim, is providing the financing for this company.
this is a complex project, and its terms, including the financing challenge, have not yet been finally agreed upon.
ran meidan, the ceo of netafim, collaborates with global africa industries, owned and managed by itai terner, in ethiopia.
netafim is the bank's customer, while the party receiving credit from the bank is an ethiopian company that is controlled by the ethiopian local government. the money is being paid to netafim as payment for the project. this complicated finance transaction is called buyer credit, in which the bank is the party that actually finances the company receiving services from its customer. however, credit granted to an ethiopian company is considered high-risk credit, as it involves a company operating in a country defined as an emerging market, one that does not have large foreign currency reserves. therefore, a credit insurance company will secure this loan. the parties have not yet determined whether the party providing it will be the government, credit insurance company, or a foreign credit insurance company and have not yet settled the question of the insurance.
via globes, published on august 28, 2014. click here for the original article.