Agriculture Investment
FIMI Investment Fund Purchased John Deere Water
John Deere Water head office moves to Kibbutz Gvat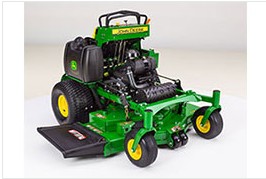 the fimi investment fund recently paid 60 million dollars to purchase john deere water, a company specializing in irrigation products. the fund's business plan called for the transfer of the irrigation business of the giant american agricultural machinery concern to israeli ownership. as part of this strategy the irrigation company was renamed "rivulis irrigation" and its global head office will be relocated to kibbutz gvat.
the most urgent problem facing the new company is john deere water's heavy losses which reached 50 million dollars in 2013. fimi paid 160 million dollars for john deere water, which operates production facilities in eight different countries, and the new owners hope to turn around those losses quickly and achieve an internal rate of return greater than its initial investment.
as part of john deere's plans to turn its irrigation business into a billion-dollar enterprise it combined the business of the three companies it bought during the years 2006-8 and these included plastro-gvat, a manufacturer of drip-irrigation equipment and two american producers of irrigation equipment – t-systems and roberts. several management errors hampered these efforts because it failed to recognize the need for an adequate knowledge of agronomy when marketing of drip-irrigation products.
this oversight by the distributors and managers at john deere's agricultural and turf division led to a slump in the sales of drip-irrigation products, which continued to be produced at gvat, plummeting from150 million dollars to 80 million dollars a year.
in recent years the parent company john deere reported the poor economic performance by john deere water and even made allowances for a drop in the value of its investments there. the company currently has production sites in israel, usa, france, spain, india, brazil, chile and argentine, employing some 70 distributors and has 19 marketing offices in 15 countries.