Aquafarming
Israeli Innovation Awarded 1st place in the Aquaculture Innovation Award
The innovation involves a novel biotechnology application to produce all-male populations of prawns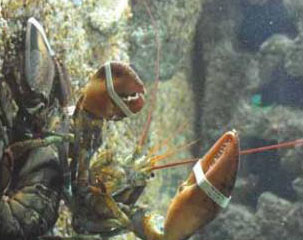 amir sagi, ph.d., a professor at ben gurion university of the negev in israel, is the winner of the global aquaculture alliance's inaugural novus global aquaculture innovation award.
dr. sagi was presented with the award at gaa's goal 2013 conference in paris, france, on wednesday, oct. 9.
dr. sagi's innovation – which involves a novel biotechnology application to produce all-male populations of the giant freshwater prawn, macrobrachium rosenbergii, through temporal rna interference – was selected over 15 other creative innovations to capture the award. the 16 applicants dealt with nine species of marine and freshwater fish and shellfish and originated from 11 countries – australia, canada, chile, denmark, ecuador, india, israel, peru, korea, taiwan and the united states.
the six judges selected dr. sagi's innovation as the winner because its application addressed a key obstacle in the production of macrobrachium rosenbergii – manual sorting of juveniles by gender.

the judges felt that this innovation could stimulate expansion in freshwater prawn production without genetic modification or use of exogenous hormones.
twenty years of physiological and molecular research on the androgenic gland are behind the biotechnology used to produce all-male crustacean populations. dr. sagi's research culminated with the discovery of the insulin-like androgenic hormone in decapod crustaceans. now, for the first time, this technology is available to commercial macrobrachium rosenbergii farmers worldwide.
"the beauty of our biotechnology lies in the fact that it represents the first commercialization of temporal rna interference with no use of chemicals, hormones or generation of genetic modifications," said dr. sagi. "to sustain its rapid growth, the aquaculture industry will need to consistently introduce the latest scientific developments and innovative technologies. i am confident that the r&d community will propose many more such applications in the near future."