Water Management
DOROT Offers Water Hammer Prevention Valves Worldwide
Dorot protects water networks around the world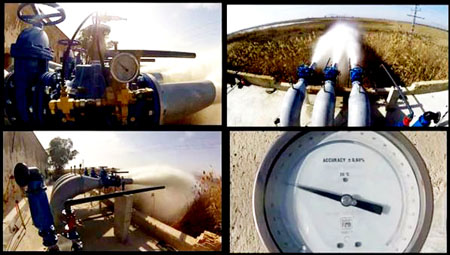 For many years, Dorot Control Valves has successfully helped protecting water networks from water hammer worldwide. These events are mainly caused by valves closure, pumping systems start /stop and air valves operation.
DOROT offers comprehensive solutions, including design of protection equipment, analyses of the potential risk due to transients, supply of the required devices and installation, field service and commissioning by local agents.
The designs and analyses are performed by DOROT's application engineering department, that has over 25 years of experience in this extremely specialized engineering field, while utilizing "KYPIPE", the most advanced software in this field. Dorot has designed over 3000 networks to date. Dorot's customers receive this service free-of-charge.
Typical Case of Protection System

A client requested an analysis. Dorot's solution for his system was an uphill pumping system. It comprised a 2200m long, 1400mm MS pipe, delivering the water from the pumping station to an elevated tank. The static lift is 29m., designed flow rate is 9000m3/h at full-capacity. The installation was carried out by Riegos de Levante, Sevilla, supplied by our agent REGABER Spain.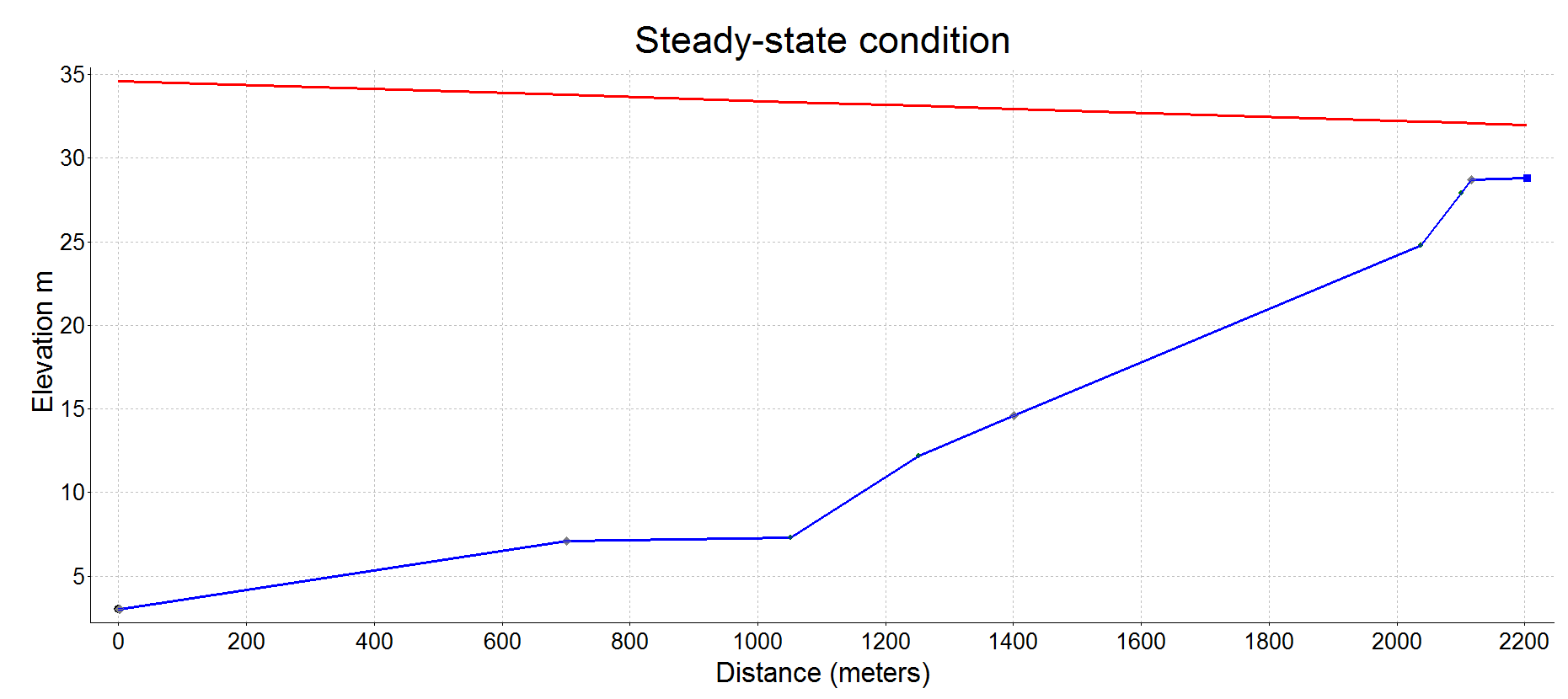 • Worst case scenario – transient analysis of a sudden stop of pumping at full capacity – indicated the formation of considerable water hammers: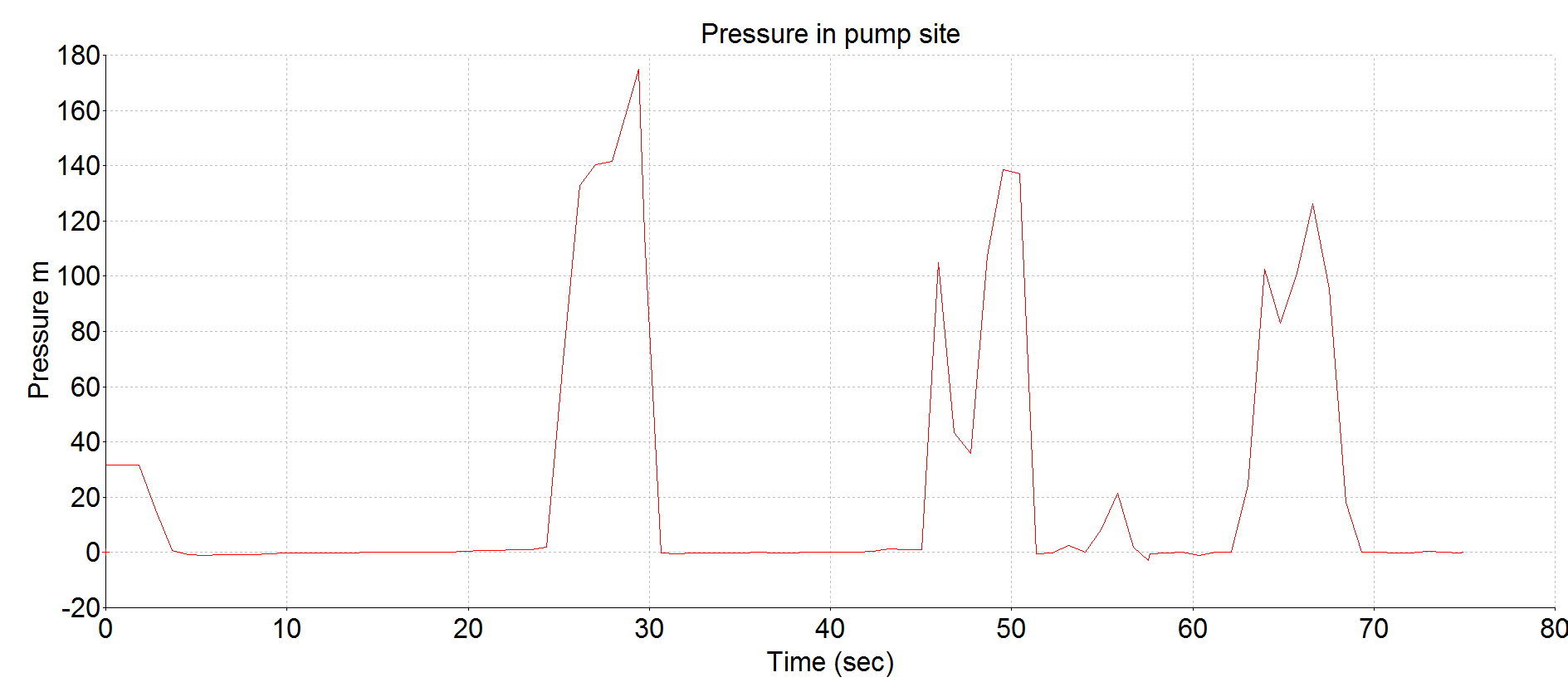 The customer needed limiting the transient pressure to a maximum rate of 10bar, due to the constraint of the pipe class.
DOROT's engineering department recommended a solution comprising 3 units: 250mm surge-anticipating valves, model 77-10-RE, to be installed in the pump station. The valves open when the pressure drops below static pressure, on the initial low-pressure wave generated by the pumping stoppage, waiting "opened" for the returning flow. Thus, expelling most of it out of the pipeline and slowly closing one valve at a time.
The graph below and the attached clip show the expected results, calculated by the software. The actual results are obtained in the field (registered using the pressure gauge, reading shown in the clip).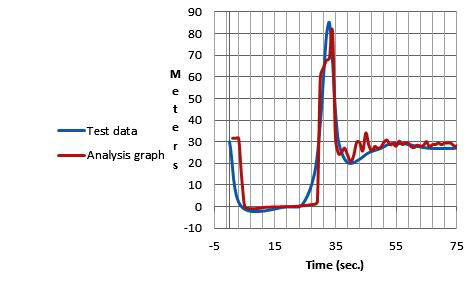 Please watch Dorot's water hammer prevention valves in action. Click here