Water Management
Monitoring and control of irrigation system for agricultural cooperative
Adapting irrigation infrastructure to changing needs in the world of agriculture
By Sarit Hatzbany, Application engineer in the Irrigation sector supporting the Europe & India market, Bermad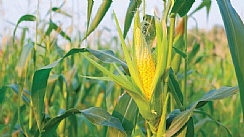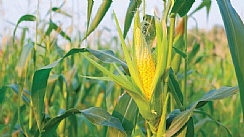 Today, as the world of agriculture is undergoing rapid modernization and everyone is talking about agrotechnology, there are still areas where it is necessary to close a gap of hundreds of years in irrigation infrastructure.
That's the case in northern Spain, where a local water corporation was supplying water to 70 growers over 19,000 dunams (1,900 hectares) through old and inefficient canals and manual routing. Because of the large area and elevation differences, regular water supply was impossible and the consumed water could not be controlled and measured.
Automatic, controlled and efficient: Modernization of irrigation systems in large agricultural areas
Following an investment of €9.5 million in 2015, the agricultural zone underwent a modernization process, installing irrigation systems with centralized computerized control via the use of control valves, air valves, and water meters. This enables the water corporation to monitor and control the irrigation systems, protect them from pressure shocks and provide optimal control of water flow, resulting in a significant improvement in energy efficiency.
Since completion of the project, every farmer now receives water at the right time, and at the required quality and pressure. Today, with no wastage or oversupply of water, combined with reduced energy costs for pumping, the corporation is profitable and environmentally friendly.
Watch the video to learn more about this irrigation modernization project.
Related Items:
CCR Callén 2018 – Huesca – España
Case Study: Integrated Irrigation Management for CCRR Callen (Aragon, Spain) (bermad.com)