Dairy Farming
Yearly Cattle Conference in Jerusalem
The 27th annual cattle industry research conference is wrapping up today, having taken place November 24-27 in the Ramada Hotel in Jerusalem.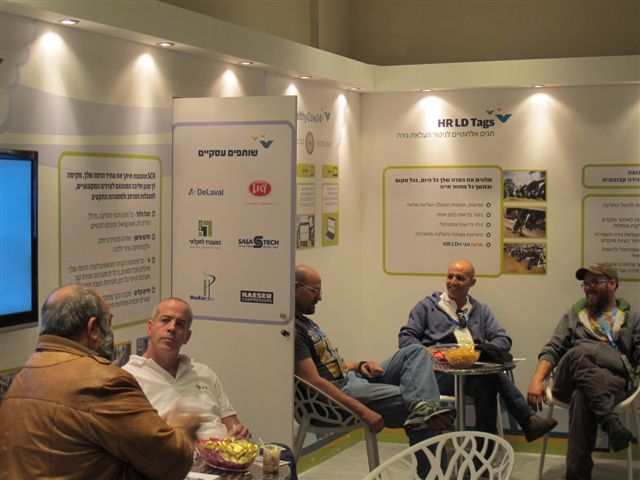 This has become one of Israel's largest agricultural conferences over the past few years, thanks to the uniqueness of its content, and it has gained a very strong reputation.
The conference is organized by the beef department in The Agricultural Extension Service of Israel, the Ministry of Agriculture and Rural Development, the Association of Cattle Growers and the Israeli Dairy Board.
The conference program is rich, varied and particularly interesting, and includes: presentations by the leading experts in Israel and internationally on topics of interest to the Israeli cattle farmer and updates on new research results. The presentations at the event were approved by a board of experts.
The conference kicked off with the welcome of the Head of the Ministry of Agriculture and Rural Development, Shlomo Ben-Eliahu, and the heads of relevant departments in the Ministry of Agriculture. At the opening ceremony awards were handed out, as well as scholarship to excelling students.
This year's conference covered topics such as feeding, metabolism and differend feeds, cattle health, fertility, growing calves, wastewater and waste management, physiology and milk quality.
Due to the large number of topics the conference is taking place on two parallel tracks. The first day of the conference was dedicated to cattle welfare and sustainability, and the trends affecting the industry in Israel and the world.
At the entrance to the conference is an exhibition by the leading players in the Israeli cattle arena, who present their new technologies and solutions.
Participants commented on the importance of the dialogue between researchers and the farmers, as well as veterinarians, and industry leaders.