Dairy Farming
Afimilk's smart sensor
The sensor detects when cows are in heat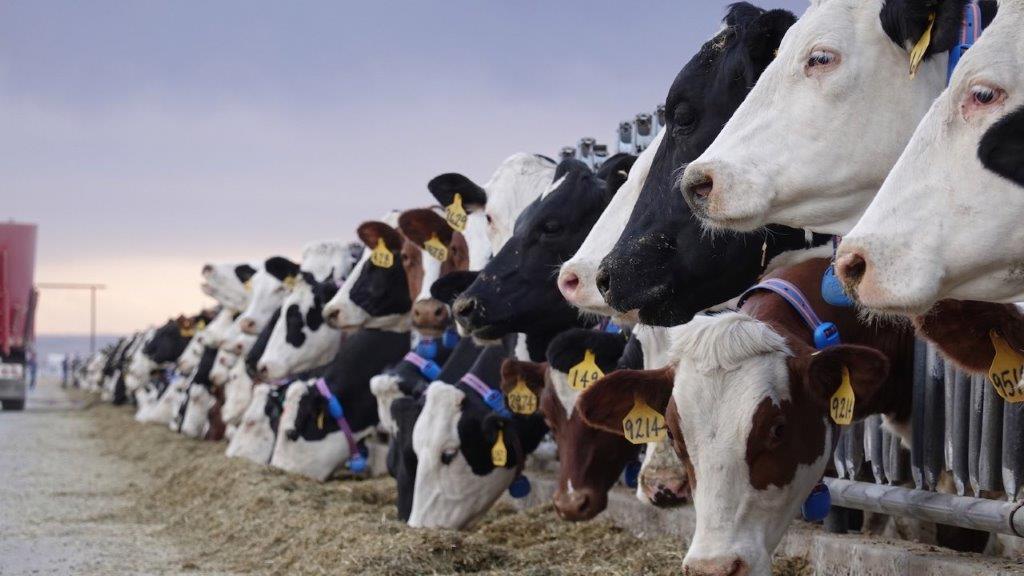 A smart sensor developed in Israel by scientists and researchers at the high-tech company Afimilk, manages to detect and identify about 50,000 cows that are in heat every 50 hours. The sensor is located on a collar located on the neck of the cows. The company's technology, which is located in Kibbutz Afikim and also operates offices in the center of the country, currently "manages" over 10 million cows in dairy farms in 52 countries around the world. The information helps barn managers and attending veterinarians decide when insemination of cows in heat is needed.
According to Gil Katz, head of the research group at the company, which specializes in data science and machine learning, the data from the sensors on the cows' necks can alert them about cows that have not rested enough, or inform veterinarians' smartphones about the onset of litters and complications. "A dairy farm, and especially dairy farms with thousands and tens of thousands of cows, are a business. As the herds grow, the roles of farmers become more and more managerial, which increases the potential value of the technology they use," says Katz. According to him, the information regarding when cows are in heat is used to schedule inseminations and pregnancies and thus improves the management of the milk production cycle of the individual cow and the herd.

The sensors also collect various other behavioural data from the cows, such as walking, chewing and raising a live animal, providing helpful indications for veterinarians. They also provide information for early detection of illness and the need for cooling on hot summer days.
Afimilk currently focuses on the smart management of dairy farms. The company develops, manufactures and markets advanced management solutions for dairy farms, which include smart sensors, artificial intelligence-based monitoring and prediction systems, and management interfaces on PC and smartphone.
Learn more:
https://www.afimilk.com/he/