Pesticide and Fertilization
Unique Fertigation Products from ICL
ICL offers unique fertigation products for improved nutrient absorption by plants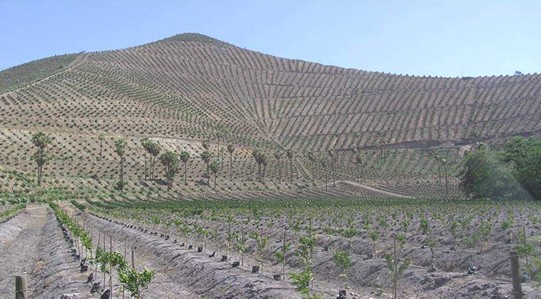 water scarcity and the need to increase irrigation efficiency is driving growth in the fertigation market. fertigation is a method of supplying fertilizers together with water through an irrigation system. benefits of fertigation over conventional fertilization, include increased nutrient absorption by plants; precise application of nutrients, and reduction in water usage, plus the ease of applying fertilizers in water compared to other methods. all this means that fertigation enables the production of more food on the same area of land.

most of the brands and formulas in our fertigation line are acidic, in order to overcome the clogging of the drippers and to keep the drip lines clean. our solid phosphate source is called "pekacid" – developed, patented and produced by icl specialty fertilizers. with this raw material we produce our unique, acidic, water soluble npk lines, such as "novacid", "solinure" and "agrolution". our dedicated agronomist team offers our customers tailor-made formulas for their specific water and soil types.
the picture above shows the soil and root profile of an 8 year old grapevine, grown under subsurface drip irrigation. as can be seen, the root system around the drippers is very dense, concentrating in this small area where water nutrition is optimal. with fertigation using icl's innovative solutions, the sky is the limit!