Fresh Produce From Israel
The Taste of Date
Only Agrifood has the ability to grow dates and pack them at its own facilities – all under meticulous quality restrictions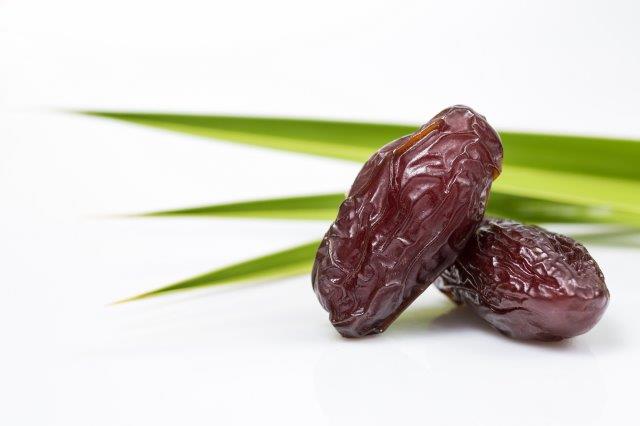 Agrifood Marketing Ltd., a leading boutique Exporter of Israeli fine Dates, was established in 2005 by Avi Dagul, a formerly a manager at Agrexco. Using his vast expertise in the export of dates such as Medjool, Hayani, Deglet Nour and Barhi, he managed to place the company at the forefront of Israeli Dates export companies, with a mission to bring this wonderful exotic desert fruit to any destination in the world.
From planting and growing, to harvesting packing and shipping, Agrifood offers a large variety of services and a wide range of all-year-round available products. Our products are marketed under the brand name "Star Dates," with 80% exported and 20% sold on the Israeli market.
At Agrifood we stand proudly behind the quality of our produce, our logistics system and our loyal and personal service. Our dynamic company and personnel with their four decades of experience and know-how can provide reliable, efficient, successful and long-term service.
The company's quality assurance system is among the strictest in the world, covering all stages of the process, from planting and growing, through sorting, to packing and delivering. This tight supervision ensures that the company's produce, as well as its facilities, meet the highest health, safety, quality and environmental standards in the industry.
Only Agrifood has the ability to grow dates and pack them at its own facilities – all under meticulous quality restrictions. Thus, the company maintains complete control over the quality and quantity of produce, and enables it to meet its customers' highest requirements and strictest schedules.
Our company and produce are marketed as Global Gap, Grasp, BRC and organic accredited.
The warmth of the Desert sun in Israel and its perfect climate make Israel Date farms produce the Best Medjool Dates in the world, and we do our best to maintain quality throughout the process to our clients' doors, so they can enjoy the same taste of the fruit as the farmer does while harvesting.
Health and sports revolution – in the last 5 years the world has changed, the health trend has penetrated everywhere and everyone, and here our dates come in handy, highly nutritious and extremely tasty, low on calories yet rich in fiber, and an edible delight providing an energy boost for children and adults. For those in the fast lane and those who prefer to take it easy, Medjool Dates are an inseparable part of our lives.
Fruit Logistica is the perfect platform to exhibit our products, meet with our clients and meet new friends. This year we plan to dedicate our show and exhibition to some of our special products such as the Bonbon dates – a special Medjool Date harvested two – three weeks before the regular Medjool and not sundried, making this fruit a special item. The Bonbon is famous for it's juiciness and for its extra-large size.
We also plan to provide a special platform for our Organic Medjool Dates, that enjoy growing demand, especially in Europe. Our Organic Medjools are unique in their cultivation process, in which the pesticides and fertilizers used are chemical free. Though organic Dates are more delicate than non-organic dates, their quality is equally high and they remain sweet, succulent and nutritious.
We invite you to meet us, taste our Dates, and discover new opportunities in the Fruit Logistica Fair to be held in Berlin between 6-8 February 2019, at the Export Institute pavilion- Hall B, CityCube