Precision Agriculture
The EU and Ein Yahav in Exciting Cooperation
A unique technology combines pest control with digital cameras to minimize spraying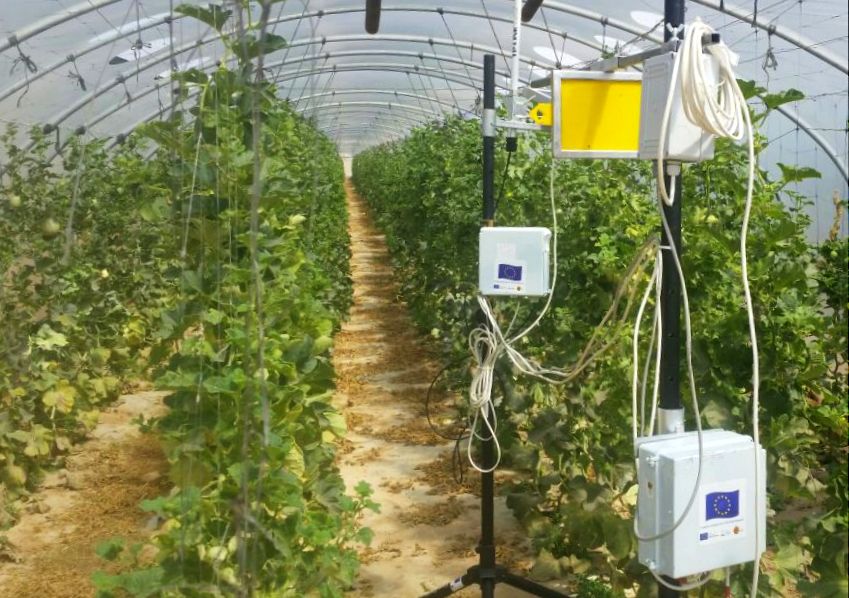 An innovative project in Ein Yahav, Israel, funded by the European Union (EU) will enable a dramatic decrease in the need for pesticides using advanced pest traps. The pilot project, the first of its kind in the world, was undertaken by Dr. David Nestel of the Israeli Volcani Institute, the country's leading agricultural research organization. The project targeted a fly which has a harmful impact on melon, zucchini, pumpkin and watermelon crops, and has the potential to wipe out an entire season of these crops.
Within the framework of the project, traps were distributed throughout the fields with digital cameras which identify the pests that were trapped and forward the photos to the researchers at the Volcani Institute, who guide the farmers regarding spraying the pesticides. In this way it is possible to forego preventative spraying of crops.
The innovative project at Ein Yahav is part of an EU initiative with a number of countries in the Mediterranean, addressing different types of agricultural pests.