Packaging & Branding
R.O.P Participates in the Leading Flexible Packaging Exhibitions
R.O.P's flexible plastic packaging products presented in the leading exhibitions worldwide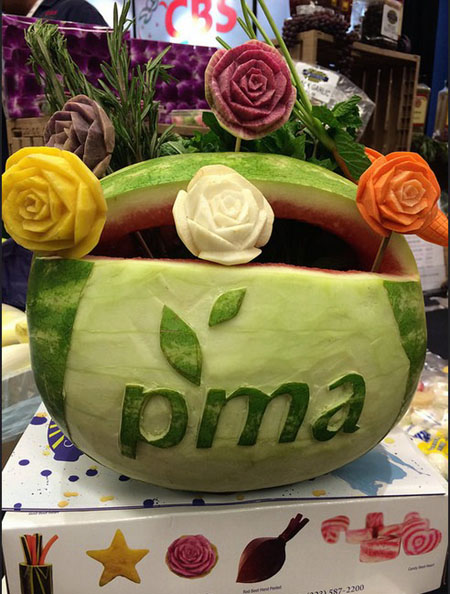 Reshet O'Plast participated at the PMA Expo that was held in Anaheim, California USA from October 17-19, 2014 for the 33rd year.
The exhibition is dedicated to fresh produce and foodservice aiming to put more fresh fruits and vegetables on foodservice plates.

PMA, Produce Marketing Association, is a leading trade association representing companies from every segment of the floral and global produce supply chain. It helps members grow by providing connections that expand business opportunities and increase sales and consumption.

Attendees at the conference learned how to increase fresh produce consumption.
The conference had set several new records:
• 1,821 attendees (record!) from South and North America
• 203 operators (record!)
• 164 exhibit booths (record!)
• 389 5K run (record!)
• 60 Field and Plant tour (record!)