Seed Technology
New Innovative Seeds for Summer Squash and Melon
OriGene Seeds held its annual seed variety presentation at it's Bnei Darom Research & Development station.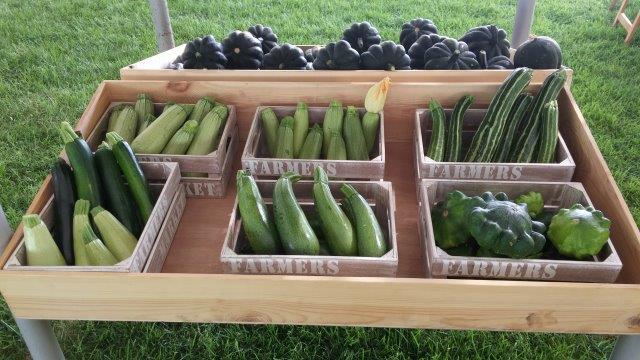 origene seeds, develop innovated vegetable seeds varieties to meet customer requirements
on 7 july 2016, farmers, growers, suppliers and traders met at the origene seeds open day, which commenced with a meeting of company representatives out of the hot sun and continued with guided tours of experimental plots to make closer acquaintance with new varieties.
the first item viewed was the leshem an ananas type melon (305) which has unique properties: its unique flavour, its exceptional sweetness, its crisp texture and its outstanding quality. it is high yield – 40-50 ton/ ha, and it may be grown anywhere in israel, from north to south, between january and march – april, so that it can be marketed earlier than other varieties.
another product was the summer squash (1057). in other squash varieties, strong summer sunlight causes pigmentation and renders the peel so white that consumers shun it. mr. hannanel ben-kalipha of origene seeds explains that company researchers took a non-zucchini variety and improve it to render it darker. as a result, growing the 1057 variety in the summer will yield a fine green squash that will be darker in the winter. this squash is virus resistant, easy to grow and intended for the local market, although other countries appear interested.
big part of the displays was devoted to watermelon, particularly the early kalia and kumaran varieties, designated for the early season and which are first to market. these are soon to be marketed worldwide.
i met mr. robert ariaga, sales manager for north america, i.e. the us and mexico, and also central america.
he says that origene seeds main exports to these markets are various types of large and small watermelons, each of which responds to the diverse needs of the growers, the marketers and the consumers.
watermelon farming in these areas is conducted in all year round cycles so that growers and marketers enjoy both large crops and substantial profits, given that local consumers can now enjoy watermelons throughout the entire year and, incidentally, that much of the south american crop is destined for europe. thus, small families can select easily stored mini watermelons or larger watermelons for their picnics.
robert notes that origene seeds future plans include reducing chemical use and minimize cultivation costs. there is much to anticipate.