Seed Technology
Istanbul Tarim Partners and the Turkish Seeds Markets
Turkish consumers balance their demand for good quality produce with price considerations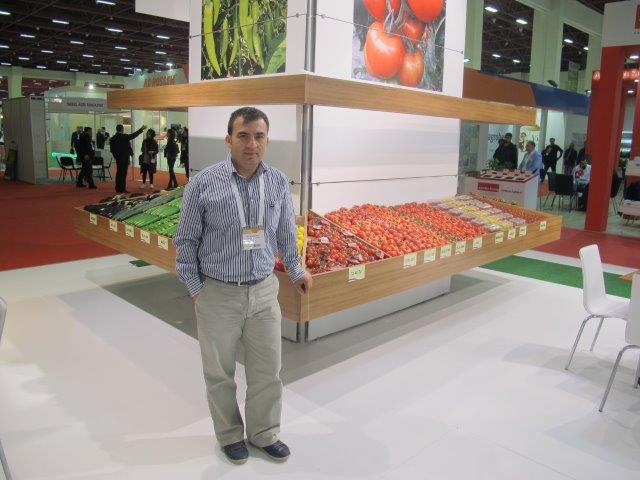 in early december we met seed company istanbul tarim's mr. serdar inan at growtech eurasia 2017. he described his company's partners, and its overseas' and domestic markets, and believes that the growtech fair a good bridge to the middle east.

istanbul tarim is a well-established seed company now specialising in hybrid seeds for both domestic and overseas markets.
demand is rising and the company is popular with global markets because it is competitive, yet at the same time produces high quality greenhouse seeds.

mr serdar says they are hybrid vegetable seeds breeding company, authorised by the turkish government, that engages in studies and quality control.
istanbul tarim produces tomatoes, peppers, cucumbers, eggplants, melons and watermelons seeds in antalya under greenhouse conditions.
the company also distributes for monsanto, and for origene seeds, whose beith alpha cucumber under the brand name maya in honour of a company customer relations, their melons and watermelons are distributed in turkey.
its markets include the netherlands, afghanistan, pakistan, tajikistan, lebanon, south korea and greece.
turkish consumers, particularly in the bazaars, balance their demand for good quality produce with price considerations. so, although some consumers in the larger cities are willing to pay for good produce, most of the high quality produce is earmarked for export, particularly to russia, its main foreign market.
some turkish vegetable producers have been authorised by the russian government.
the russian market is strictly regulated. some produce, such as tomatoes are subject to strict quotas, although these are usually applied less rigorously to other produce.
mr. serdar says that in a highly competitive market, istanbul tarim still manages to stay ahead.