Packaging & Branding
New Avocado Brand taking over the shelves
Granot introduces Avocado under the "Granot Avocado" Brandname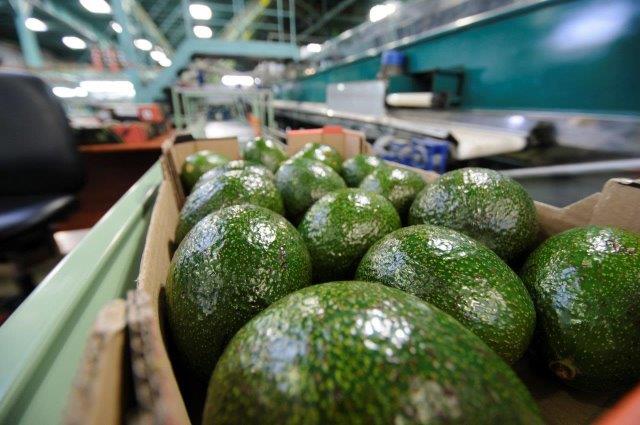 It's considered the King of Fruits, rightfully so. It's nutritious, healthy and has long since become the most cherished fruit in Israel. It's now possible to purchase "Granot Avocados", arriving directly from the Granot Farms' orchards, bearing a label of excellence, high quality and food safety • Granot's farmers will market avocado year-round, each variety in its season, primarily Ettinger, considered the highest quality and tastiest avocado.

Branded agricultural produce is becoming more and more visible in food chains. Fruits and vegetables bear names that usually reflect who has raised the produce, and where it comes from. Now joining this trend is Granot Farmers, with their brand of the most desirable fruit that already solds a status of honor in the Israeli kitchen – the avocado. As of now, Granot Farmers Company, which markets fresh agricultural produce like fruits and vegetables to the food chains, will begin to market avocado branded as Granot Avocado. Granot's avocado is raised by Israeli farmers who are members of Granot, and comes from orchards scattered all along the mid-Lowlands, from Kibbutz Nahshonim to Kibbutz Nahsholim. Granot Avocados will be marketed in 2 kilo net sacks, with a brand label displaying alternating photos of the farmer-growers.
Granot Farmers is owned by Granot, the largest economic organization of the kibbutz organizations, owned by 43 kibbutzim and cooperative agricultural settlements, including the Granot Avocado division, with its fields, orchards and packing houses, and avocado marketing and distribution centers. The distribution setup for agricultural produce will operate from the avocado and citrus packing center at Granot, while distribution to markets and food chains countrywide will be carried out by Tenua Emek Hefer (owned by Granot). According to Tamir Vishnitzky, Granot Agriculture's general manager, "We seek to improve the consumer's experience with avocados. We will see to it that our brand-name will promise quality produce, fresh fruit and excellent taste."
The Ministry of Agriculture recently published a report on research it carried out regarding the price of avocado, which indicates that the price of avocado in Israel is significantly lower than in France, Germany and Britain. From an examination carried out in the Research, Economy and Strategy Division at the Ministry of Agriculture, that compared avocado prices between Israel and Europe, it appears that in Israel we pay the lowest price for this green fruit! In the Strategy Division at the Ministry of Agriculture, they also checked previous years' prices, and the differential of prices in Israel's favor is maintained over time.
Avocado contains mostly unsaturated fat and large amounts of vitamins B, A, E, C, vitamin K and folic acid. Furthermore, it contains essential minerals such as calcium, magnesium, zinc, iron and potassium. Avocado fat is considered healthy; it's the only fruit that contains oil, aside from olives and nuts. About 20% of its nutritional composition are oils, primarily unsaturated oils, which are healthy for us, help to prevent cholesterol, oxidation processes and heart disease, especially linoleic acid that helps the body to create important hormones. It contains a large amount of vitamins: since its oil content is high, it also contains fat-soluble vitamins, of which the most important is vitamin E. This is a very important anti-oxidant, which similar to its role in nature, protecting plant tissue from oxidation damages, radiation and poisoning, plays a role in our bodies, aside from its other functions.
The Ettinger avocado is currently being marketed, the main variety which opens the avocado season and is considered the most sought-after variety by Israeli consumers. The Ettinger is an early ripening variety, the fruit – pear-like, with a classic green color and smooth, shiny peel. It is expected to remain in markets until January, after which the Fuerte and Pinkerton avocados will be marketed.