Packaging & Branding
ROP in major advance to delivery of 100 recyclable packaging by 2025
ROP has led a project to develop packaging films made from 100% polyethylene (PE) resin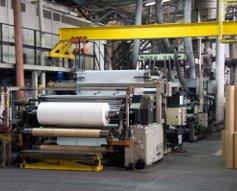 ROP ltd, known as a high quality cast polypropylene (PP) film manufacturer, has led a project to develop packaging films made from 100% polyethylene (PE) resin.
Although PP film is recyclable, currently only PE is routinely collected and recycled postconsumer.
The company's project supports the flexible plastic packaging world for replacing, reducing, and recycling.

After a series of production trials, from resin selection to processing parameters adaption, the company now produce cast PE film with superior clarity, toughness, flexibility and low gel count, at thickness as low as 15 micron.
"After 50 years manufacturing CPP films, it is a milestone for the company to launch PE films production", says Mr. Liav Bacharach, CEO of ROP, "this marks a major step forward in supporting the packaging manufacturer's pledge to delivery 100% recyclable packaging by 2025, so that there won't be packaging waste going to landfill".