Water Management
Metzerplas – Irrigation Company Rebrands
Metzerplas recently launched its new brand name, new domain and updated version of the "Irrimetzer" program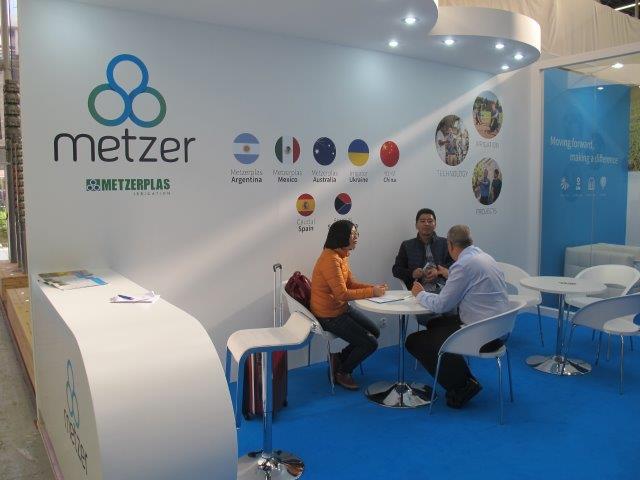 Metzerplas recently launched its new brand name, which was developed with the help of an external consulting firm. The Company's clients, suppliers and other international organizations involved in the irrigation industry welcomed the new brand name at the EIMA exhibition in Bologna.

Omer Lin, the Company's marketing director, described the process that led to the decision to drop the letters "PLAS" from the Company's name and just leave the name as "Metzer".
The old logo which includes 3 pipes, the central motif was retained in the new logo, but underwent a slight and modern face-lift.
As part of the new brand name development Metzer introduced a new website under the domain – http://www.metzer-group.com that incorporates a global concern covering five continents. This website is adapted to suit all surfing formats and all end devices. The website development, which took almost a year, includes considerable marketing material.


Irrigation Planning System Software
Simultaneously, Metzer launched an updated version of the "Irrimetzer" program, which is an auxiliary web program designed for engineers and farmers.
This program is user-friendly and can be used to calculate the lengths of the laterals for irrigation pipes of different categories. The program's user can choose the type of dripper, flow rate, required pipe diameter, the wall thickness of the pipes, spacin between drippers, and obtain the most suitable length for the lateral and the volume of water emitted from the pipe. Different types of pipes can be entered into the table and the pipe category best suited to the flow rate indicated.
Irrigation Engineers can use the "Irrimetzer" program to check field planning, and the farmer can use the program to substantiate the plan's suitability in the field.
Mr. Lin stressed the point that this is an auxiliary program and is not intended to replace the irrigation designers. The program is highly advanced, and considerable work and money have been invested in it, and visually it is most user-friendly.
Metzerplas or "Metzer," as the company is now known, displays dynamic and new ideas, the new brand name indicates the direction in which th Company is heading and positions it in the era of advanced technology as well as opens up new markets.