Water Management
From Galaxy to Apollo – Amiad's Celestial Agricultural Filter Systems
Interview with Gidi Shayak – VP Agricultural Sales at Amiad
Amiad is a world leader in the field of agricultural filtration and protection for dripper , micro sprinkler and sprinkler systems. The Company offers two main product lines:
Disc filters – distributed exclusively by Netafim.

Screen filters – Sold globally through an extensive distribution system.
Amiad has 9 subsidiary companies distributing worldwide and a network of distributors covering every continent, and 7 international manufacturing centers.
At Bologna, Amiad exhibited two innovative solutions for agricultural filtration.
Disc Filters:
The Company's flagship line Galaxy has now been replaced by the Apollo line, featuring a large filtration area, very simple, farmer friendly maintenance and an exceptionally high standard of filtration. Naturally, additional products are also under development.
Screen Filters for Irrigation Systems:
The Sigma line developed by the Company is manufactured entirely using polymeric materials. Its advantages: No corrosion, simple maintenance, excellent filtering, low flush volume and very competitive pricing, all of which make it an easily available product now in high demand.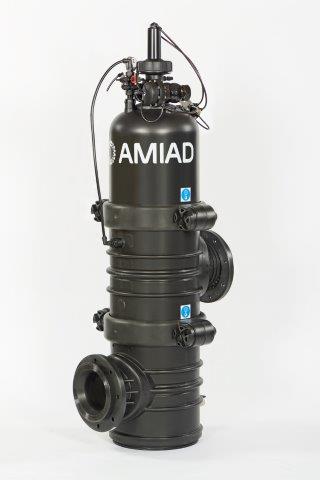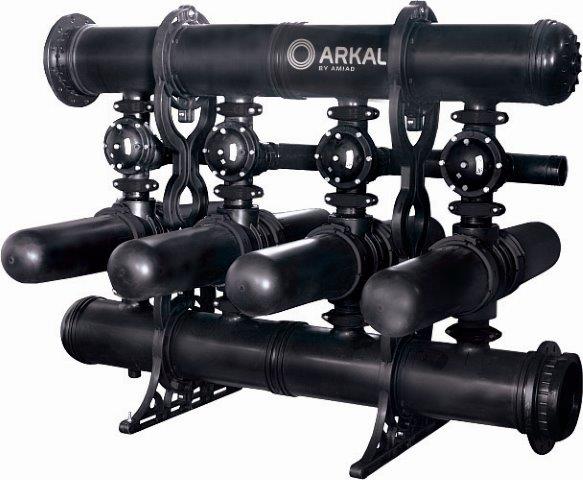 The global market for agricultural water filters is highly competitive and as a manufacturer of high quality products, Amiad has always been exposed to upstart competitors making low quality copies of the products developed with years of experience by the Company's R&D center in Israel.
Gidi Shayak: "We have a good, strong, global reputation. We provide our customers with training, support and guidance and along with our seminars, enable farmers to deal with the technology themselves".
The training provided by Amiad focuses on the dealers and distributors, but the Company also keeps in contact with the final customer by offering field seminars and lectures giving them hands on experience and teaching the next generation.
Periodically, the Company sets up the "Amiad University" sessions– A professional seminar for customers in different areas, at which the products and their operation are explained.
The product range is designed for use with all types of irrigation systems, wherever they must be protected and it extends from simple, manual regular filters to fully automated filters, linked to a state of the art control system. Amiad supplies them all.
The Company's aim is to reach all farmers, wherever they are in the world and offer them efficient, high quality, advanced solutions, while taking into account the fact that the farming community is innately conservative. It can be challenging to get used to innovative products and new technologies, especially when they are accustomed to using GRAVEL FILTER , the world's most common filtration method. Such tanks are easy to fabricate in a workshop and they are still in regular use worldwide.