Water Management
Drinking Water Chlorination in Ludhiana, India
The city of Ludhiana - intercity wells chlorination project - Case Study
Nitzan Grossman, Customers Training & Technical Service Manager,TEFEN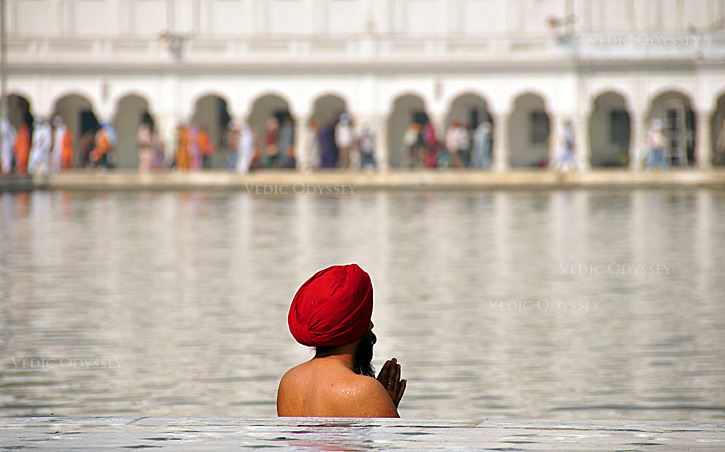 The city of Ludhiana is Located in Punjab state, on the north-east part of India
The main challenge :
Creating a simple "Universal Chlorinating Kit", based on hydraulic dosing pump.
That step will allow giving basic disinfection services to the existing water systems, all around the city.
The city is covered by a network of wells that connected with water lines that allows mutual support.
Every well equipped with Underground Submersible Pump, 8" black steel Main line, 8" check valve, and 8" manual gate valve.
In order to create a bypass installation that will allow to install a hydraulic injector, we need to drill
inlet and outlet, before and after the main 8" gate valve.
.
Slight throttling of the main gate valve will create differential pressure between
upstream and downstream of the pump, that will enable it to work and inject chlorine solution into the main line at all time.
In order to install the inlet and outlet We need to drill down a ¾" hole before and after the main 8" gate valve.
After drilling the hole, a ¾" BSP thread is being cut threw, in order to insert 2 X ¾" nipples.
Inserting the ¾" nipples.
After inserting the upstream and downstream ¾" nipples, we can carry on installing the outlets. The inlet and outlet is being equipped with a ¾"
plastic ball valve and a Manometer, that located at the top of the outlet.
2 Flexible ¾" hose is being installed on the inlet and outlet pressure Points.
MixRite Hydraulic ¾" dosing pump

is being installed inside the well house, mounted on the wall.
The additive is being drowned from a bucket or a container, located on the floor, assisted by a suction tube that equipped with a small chemical resistant foot valve.

The MixRite hydraulic dosing pump is replacing an electromagnetic dosing pump that was installed at the wells.
The main issue with the electric metering pump was constant issues with priming after
injection standard periodic stops.
Differential pressure is being created by slight throttling of the main 8" gate valve.
Upstream pressure-1.3 bar Downstream pressure- 0.9 bar
Technical challenge :
On 4 wells that where screened in the municipal Ludhiana area, all of them where equipped with submersible electric pumps that generate relatively low pressure.
The maximum pressure that was observed on the day we tested the pressure, was 2 bar and the minimum was 1 bar.
That outlet pressure is very limited, and sharp pressure drop can effect negatively on the users downstream.
We need to specify the right MixRite model that will allow proper constant Chlorination.
By doing so, we need to make sure that enough pressure will remain on the most far water
lines, in order to avoid interruptions on the water supply to the users.

Important remark : All of the above relate to A volumetric calculations.
When making final calibration and adjustment in the field, one should relate on the results of the residual
Chlorine content, defined on water tests being done at the most remote spot – on that specific
water system.
For more information: info@tefentech.com