Water Management
IRRI AL TAL Irrigation and Water Systems Launches its User Friendly Website
The information is intended for farmers, distributers, project managers and other professionals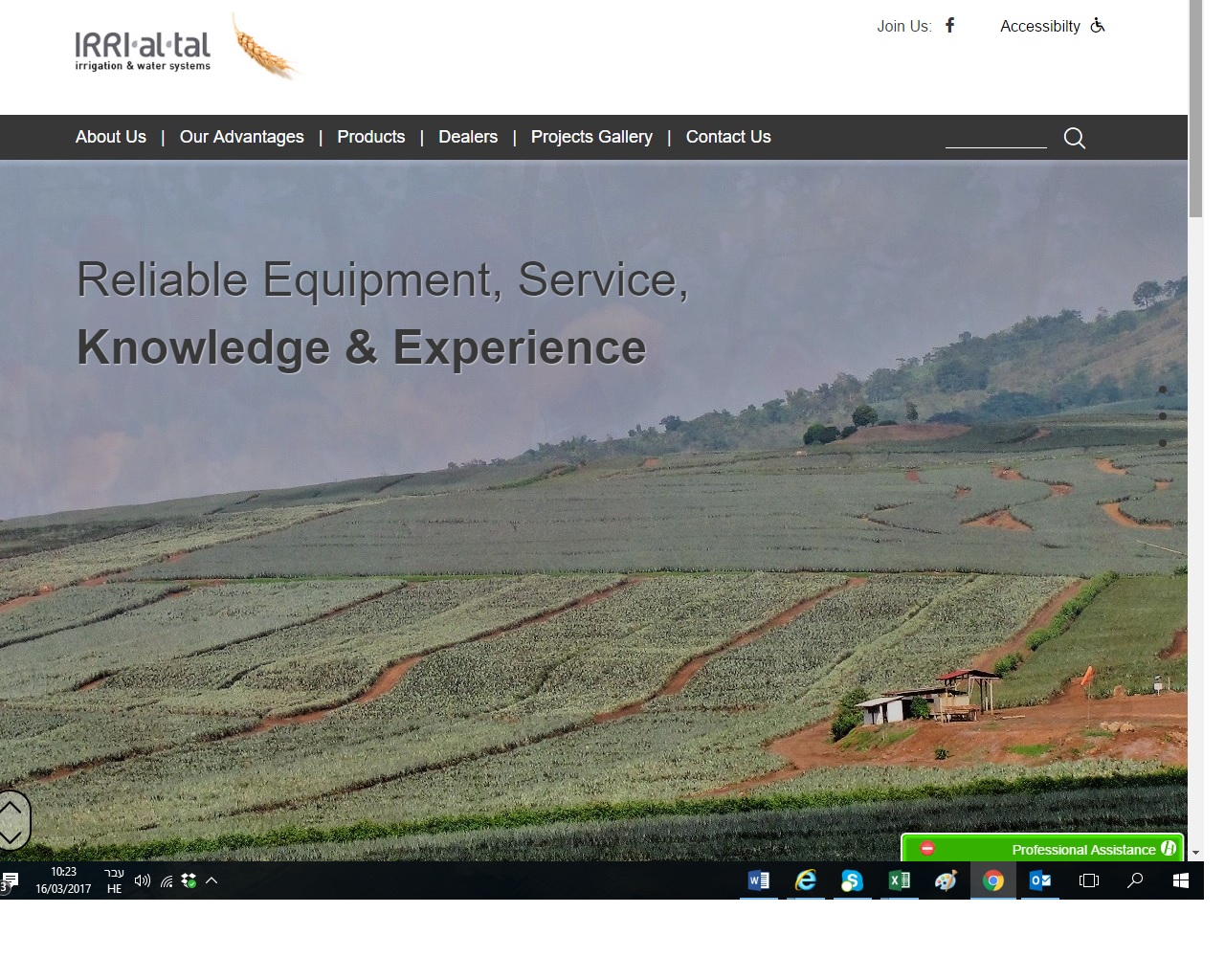 IRRI AL TAL has been supplying irrigation equipment and setting up agricultural irrigation systems worldwide since 2004. We have amassed a great deal of experience since then by learning the needs of our customers and thus gaining an insight into their decision making processes.
Based upon our experience, we launched a new Website in early March 2017. It provides much detailed, accessible and methodically presented information to our customers about our irrigation products and is designed to help them select the items most suited to their needs.

The information is intended for farmers, distributers, project managers and other professionals. IRRI AL TAL is well equipped to provide the optimal solutions for each of these.

The Website presents a broad range of diverse information and offers a number of solutions for any requirement, for which customers are at liberty to select the company whose products they believe are most suitable for their needs. Naturally, the manufacturers proposed are each world leaders in irrigation products.
Search Example:
A customer seeking an Automatic Screen Filter, for example would access it from the IRRI AL TAL Homepage by clicking: Products > Filtration > Screen Filters > Automatic Screen Filter.
Then customers need only select the manufacturer of their choice. The information presented includes technical parameters and a means of contacting IRRI AL TAL professionals for further consultation, additional specifications and a price quote.
IRRI AL TAL ensures an attractive price, support and the integration of diverse products from various manufacturers ranging from a single device to a fully equipped irrigation system.
Logistics – IRRI AL TAL can supply a full range of equipment anywhere in the world, expeditiously and in accordance with the customer's preference.
Our goal is to help our customers reduce costs and increase profits. We typically provide a response to any requirement within 24 to 48 hours to the highest professional standards with the highest quality products and the package most suited to the customer's requirements.