Cannabis
Medical Cannabis Farming – It's All About Experience and Professionalism
Azrom in the Medical Cannabis Sector
Zvi Porat zviki@azrom.com , marketing director at Azrom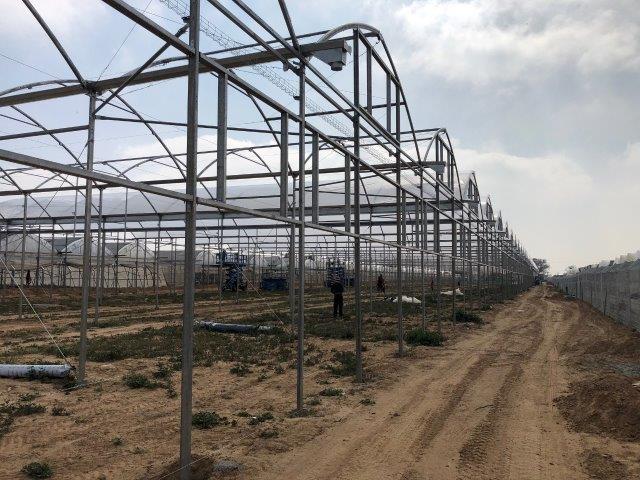 public discussion has recently expanded regarding medical cannabis. a new world is revealed to the public, that only a few have been exposed to until now, or had in any event dealt with openly, and the jargon connected with the cannabis field occupies many industries. beyond regulation and standards that will obligate everyone seeking to deal with the medical cannabis field (each country with its own regulations), one needs to know that dealing with it, requires a great number of interfaces which everyone who wants to grow medical cannabis must get through and learn quickly.
like any industry at its "moment of great opportunity", the extent of information flowing toward thirsty minds is tremendous. although this opportunity is quite broad, it's likely to pose a high business risk, since not everyone choses to work with the experts in this field.
zvi porath, marketing director at azrom, a company that plans and creates varied projects for different greenhouse crops, notes that azrom's experts have been dealing over the last two years with planning and erecting several projects in the medical cannabis field in israel and abroad, approaching it in a different way than what's customary in other companies active in this field.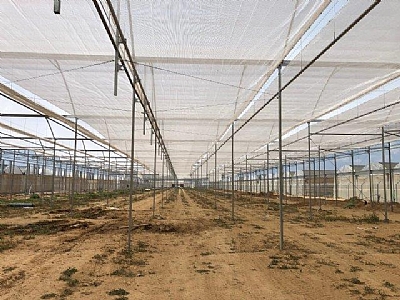 azrom has been active for 60 years in agricultural greenhouse projects, and has until now set up greenhouse projects in seventy countries worldwide. medical cannabis is an area that the company has entered over the past three years. like every project azrom is requested to plan and implement, first and foremost they learn it thoroughly, and tailor an ideal, comprehensive and adaptive solution for it, that also meets the additional requirements derived from it (for example, specific licenses, special regulations, additional specific interfaces, etc.), while taking into account climatic conditions, the customer's needs, and economic considerations of returning investments in the shortest time.
already in 2016 azrom had built a project in the u.s., and in parallel is currently building more projects totaling area of few hectares in israel and europe. each project is customized according to its unique characteristics, and costed differently from the others.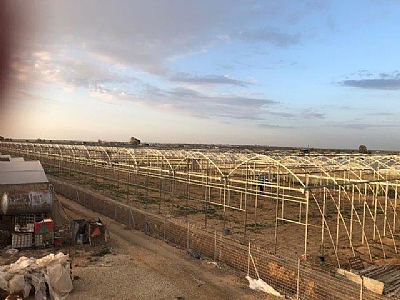 azrom believes that for the sake of planning, precise costing and high quality execution of a project, a professional, in-depth consultation is required with each client — a discussion that gets down to details beyond greenhouse acreage and the inventory of its equipment and systems. such deliberation is critical to the process, since on the one hand it's proper that the project should fit the concept that the grower wants to work with, and on the other hand the grower doesn't always recognize all the agro-technical possibilities available to him through such planning. it's not unusual for us to save considerable funds, while concurrently offering an engineering/agro-technical solution that the skilled grower did not realize was possible or existed.
"those ordering projects must be more or less settled in their minds", says zviki, "and to have the basic data in hand – defined area including a survey, to choose an experienced grower who will be able to lead them professionally, to prepare a defined, available budget, and primarily to have patience. at issue is building a factory, though a factory in a light greenhouse structure with a transparent roof, but nevertheless, a technologically advanced factory, which takes time to plan & construct. until it's possible to take produce from it, it must meet strict standards and pass through jolting bureaucratic hurdles."
the azrom staff, specialists in their field, promise those requesting to deal with growing medical cannabis, close accompaniment until the project ends, and afterwards as well.