Cannabis
LinC- Committed to help you achieving your goals
A correct financial analysis is imperative for any project success, especially in an evolving industry
Roy Peleg - CEO, LinC - Connecting you to a world of Cannabis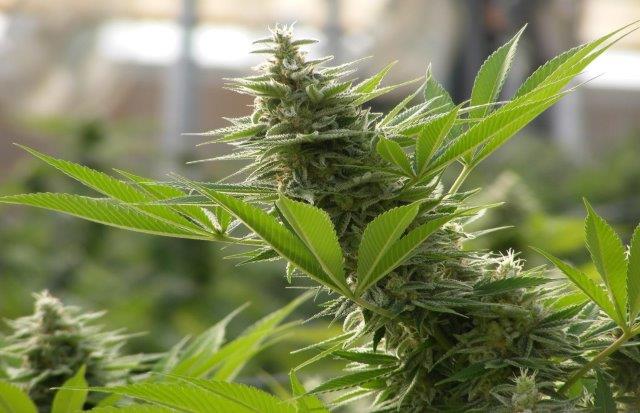 linc is an international agricultural project management company. "we are a team of agronomists, growers and finance managers, experts in the cannabis industry. we have 10 years of experience in cultivation and management of commercial-scale medical cannabis farms, and over 20 years of experience in agricultural project management. we collaborates with clients from all realms of the medical cannabis industry, including growers, entrepreneurs, investors, agricultural research centers, agricultural technology and input companies.
our holistic approach addresses every link within the value chain while keeping the goal of the entire project at the forefront. that enables us to supply turnkey projects for the cannabis industry tailored to the specific needs of each customer, drawing on our rich experience in the medical cannabis industry.
we see our role as going beyond the installation phase, by providing ongoing knowledge transfer and support throughout the entire lifecycle of the project. we work with our clients and guide them from the conception phase to a producing cannabis farm.
at linc, we believe knowledge and professionalism are key to success, especially with such a unique crop and an industry that it is young and evolving. we employ the best experts from all agricultural domains, including plant nutrition, protection, irrigation, climate control, farm management, secondary metabolite profiling and financing.
the combined knowledge and vast experience of our team is complimented by the most advanced technological solutions in the industry. we enable our clients to make cost-effective, unbiased, best-practice business decisions that increase output, decrease input and utilize resources efficiently and sustainably. linc is an excellent choice for investors who seek a broad introduction to the medical
cannabis area, as we have vast experience in this arena and the agricultural sector in general. we assure that the project, on all its complex parts, unfolds in perfect sync, guaranteeing your success.
our mission is to secure the profitability and sustainability of our clients investment, by specifying the most feasible solution, based on the particular environment and executing it in the most economical and efficient way. linc provides a full spectrum of solutions throughout an entire project's life cycle.
we help our clients develop their medical cannabis project and work with them in order to build, grow, upgrade and finally take it to market.
a typical project course of action is as following:
– conduct a preliminary survey to determine the needs of the clients and resources available.
– collect data on environmental conditions.
– project specification and quoting.
– delivery and on-site preliminary work.
– onsite supervision of project building and implementation.
– agronomic training and ongoing support in all aspects of medical cannabis cultivation.
our agronomic training includes professional training and education, at an academic level in the various aspects of agriculture and medical cannabis cultivation. we support in the process of recruiting labor force, initial training of workers, advanced training for the management team and implementing work processes for all areas and activities required on the farm.
our ongoing support includes all actions needed for proper management of the project, such as planning of the cultivation strategy, vegetative propagation (rooting of cuttings and micropropagation), irrigation and fertilization protocols, plant protection methods, specific agro-technique for cannabis, harvest, post-harvest treatment, trimming, drying, packing and storing. we hold regular agronomic visits at the cultivation and processing sites of our customers, to make sure the knowledge is properly implemented and that the project is operating in the most optimal way to ensure maximal yields and quality.
our knowledge at linc includes the important domain of financing, we understand that it is an integral part of any project and that a correct financial analysis is imperative for any project success, especially in an evolving industry. we have the knowledge and expertise to manage and support financial solutions for agricultural projects.
we support our customers by creating a financing model, which is based on loan payback at convenient conditions, including postponing loan payback, credit insurance, tax discounts, and building a financing contract with financing institutes.

we at linc see our success as your success and are committed to help you achieving your goals by providing you with:
– financial modeling suitable for agricultural projects.
– counseling and support on financial institutions.
– building a business plan.
– training on the best technologies and agronomic knowledge.
– access to experts with 20+ years of experience in agricultural projects and 10 years of unique experience in commercial scale medical cannabis cultivation.
– financial knowledge and tools that will ensure the project's success.
– integrating you into the market in the smartest and most efficient way possible.

linc offers to connect you to the world of medical cannabis.