Agriculture Investment
Israeli Government Launches Agricultural Fund
The Israeli government fund will provide $50M in loans to Israeli farmers who grow produce largely meant for export, in order to help them weather a difficult economic time.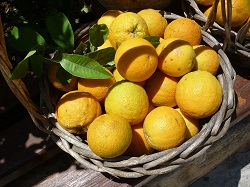 the israeli government is taking steps to support the local agriculture sector. the ministry of agriculture is launching a fund dedicated to giving loans to farmers. the size of the fund is around $50m.
the banks chosen for the fund are bank hapoalim, bank mercantile discount, bank mizrachi and bank otzar hachayal. the farmers who will be eligible will be farmers in produce that is meant for export: avocado, almonds, grapes, carrots, potatoes, peppers, citrus and flowers.

for the original hebrew article in calcalist click here.