Agriculture Cooperation
Haifa Group Fascinating Project In Space
Haifa Group has been selected to run a synthetic biology trial to grow chickpea germ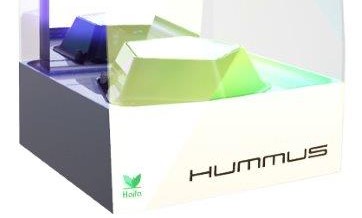 for the recent several months, haifa group has been working on an exciting and fascinating project, which is one of a kind : haifa in space.
after dominating different agriculture fields worldwide, bringing innovative solutions, methods, and practices on land cultivation, they are heading to space to bring forward our unique pioneering spirit and expertise to space.
haifa has been selected to run a synthetic biology trial to grow chickpea germ, a genuine super-food, aboard the international space station. this ground-breaking trial will be carried out by the first israeli tourist astronaut, eytan stibbe, which is expected to begin in february 2022. the trail led by aviv labs & moon2mars ventures while haifa takes part in the planning of a miniature greenhouse and setting a nutrition protocol based on their knowledge and innovative plant nutrients.
in a rapidly changing world, haifa is moving forward to pioneer the future of plant nutrition solutions that suit new growth environments – on earth, and now in space.
this mission manifests the pioneering spirit of mankind, and as always: haifa plays an important role in its success.
natan feldman, vp marketing, business development & innovation "i want to thank everyone engaged in this trial and congratulate you all for this astonishing achievement".