Cannabis
DryGair – Field Tested Results for Cannabis Growers
Dehumidification solutions for greenhouses and growing facilities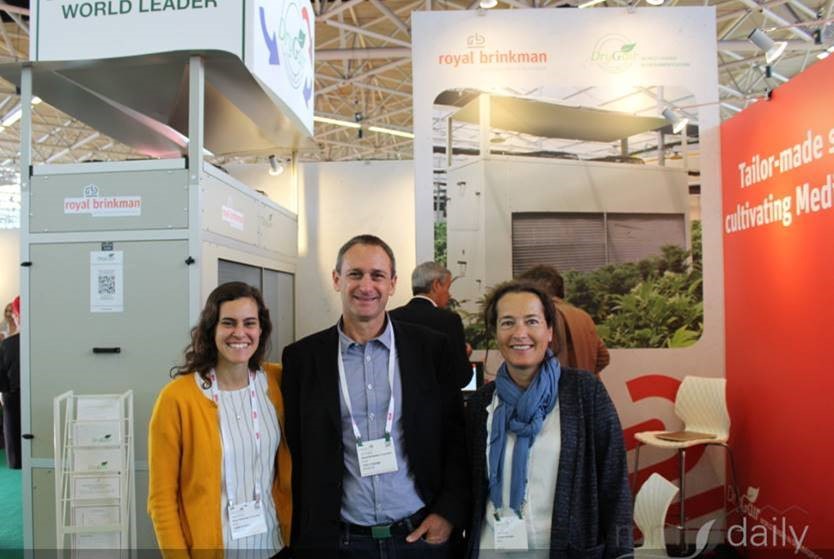 "drygair" continues to provide dehumidification solutions for greenhouses and growing facilities. as part of their drive to broaden target audience exposure, the company participated in amsterdam's greentech june 11-13.
they exhibited together with "royal brinkman" in a pavilion dedicated to cannabis technologies. royal brinkman is a holland-based international supplier, and consultant for the professional horticultural industry, which distributes drygair's products extensively in europe and other parts of the world, including australia and new zealand.
we met royal brinkman's reps, erik de smalen and eef zwinkels, at the joint pavilion, and heard from them about the increased demand for drygair's product over the past two years in europe generally, and especially in holland.
they suggest two main reasons for this: first, the product has proven itself with growers who purchased a single unit for their greenhouse, and once they realized that the system saves them 50% in energy costs, decided to buy more units. secondly, the sales increase is due to a 25% subsidy the growers receive from the dutch government as an incentive to save energy.
ziv shaked, drygair's vp of marketing & sales, says that the system exhibited by drygair is the sole product designed to work in agriculture that was originally developed for this purpose, rather than being adapted for agriculture from another area. that's why it is totally compatible with this sector. "the advantage of our technology is that it enables us to extract more water under agricultural conditions as compared to competitors. the hourly condensation rate is greater." compared to traditional methods for lowering humidity, it enables significant energy savings, since it obviates the need for greenhouse ventilation.
following are additional advantages of the drygair system:
– drygair offers "stand-alone" units with flexibility of small to medium sized dehumidifiers and the capacity of larger, more expensive hvac systems.
– drygair unit creates unique air circulation that further enhances the advantages of humidity control; plant metabolism stimulation, larger yields, and improved overall quality of the crop.
– a single drygair unit can be placed anywhere in the growing facility, and cover an area of up to 4,000 m2 thus, it is preferable to the use of several smaller dehumidifiers.
drygair in cannabis growing projects
undoubtedly, part of drygair's increased sales can also be attributed to expansion of cannabis growing projects.
royal brinkman's reps noted the shift in european agriculture's attitude toward this crop, which they claim was ignored until recently. however, with the multitude of projects and the entry of large companies and developers to this sector, the market's attitude has changed and brought about an increased demand for the product.
nir esquira, drygair's marketing & communications director, adds that after years of experience using drygair's system with various crops such as flowers and vegetables, its advantages become apparent in terms of decreased pesticide use and occurrence of humidity related diseases such as powdery mildew and botrytis.
given that the demand for disease and pesticide free produce is part of the industry's regulatory requirements (aside from the need to cope with diseases and reduce waste), the system's advantages are even more essential when used with medical cannabis cultivation.
more advantages of the system for growing cannabis:
– commercial dehumidification – maintenance of constant uniform humidity and temperature levels for humidity disease prevention.
– drygair dg12 and dg6 units can be fitted with heating & cooling option, enabling additional temperature control in the growing space, resulting in cost savings.
in conclusion, we can say that the system embodies all the advantages and requirements of cannabis cultivation.