Plant Propagation
Amore™ Petunia presented to visitors at Hortus Leiden in the Netherlands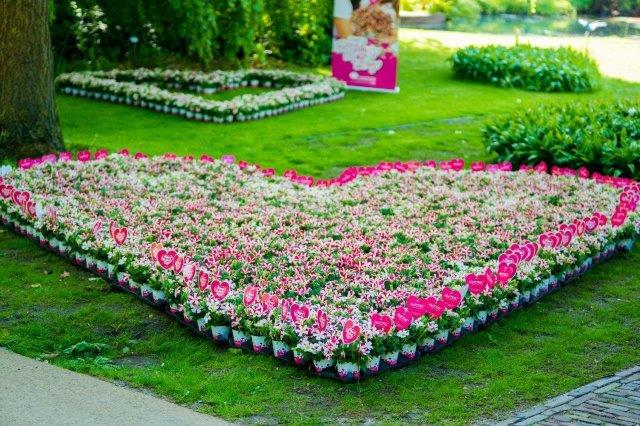 on saturday may 13th visitors to the hortus botanicus of leiden had the opportunity to experience the annual plant market with danziger's amore™ on display. this year, for the first time, several workshops, lectures and guided tours are planned.
visitors also found some love under the monumental leiden hortus trees this year. danziger, a global market leader in breeding of cut flowers and bedding plants offered guests the gift of amore™.
flowers have always been associated with love. the amore™ petunia series with a distinct heart shape on each petal embodies that message of love. precisely for that reason danziger promoted the share of love with the stunning new variety.
danziger promotion team was present at the leiden plant market on saturday sharing their love with visitors to the market. in the spotlight is the new addition to the petunia series amore™ king of heart. visitors had a chance to take home a little piece of love with a free flowering pot.
"spreading love, not selling flowers," is the message from liat shemer, global marketing manager at danziger. "the petunia market is a very competitive market. with many innovations and new varieties entering every year; so we asked ourselves: how do you capture the hearts and minds of growers, buyers and consumers? the insight of 'spreading love', not selling flowers, changed the way we approached our branding and marketing. that's why we started with the name: amore ™ – a universally understood word for love. a 360-degree marketing and brand concept around the emotional question: "are you ready to share your love?
the intended goal of participation in the event was to create more awareness about the danziger products and specifically this product line, in which each petal is characterized by its unique heart shape. the first amore ™ variety was introduced under the name; "queen of hearts" in 2016. the amore ™ series is being marketed with branded pots, labels and pos material. in this way danziger focuses on adding value throughout the chain.