Hishtil is a leading nursery specializing in vegetables, herbs, seedlings, and young plants for use in agro production and home gardening, shipping over 1 billion young plants of the highest quality every year around the globe. The company also exports from Israel a wide assortment of edible and ornamental plants for modern urban gardening.
The outstanding features of its plants are the result of applying innovative technology and production protocols, such as growing in fully controlled enclosed facilities to keep humidity low and prevent infestation by pests and diseases.
Hishtil is committed to upholding MRL standards and ensuring compliance with its standard protocols throughout the production process. The company also invests great efforts in hazard analysis, monitoring biological, chemical, and physical hazards.
Regarding water (bio safety), microbiology sampling, UV disinfection, and CIP procedures, technology evaluation is performed regularly.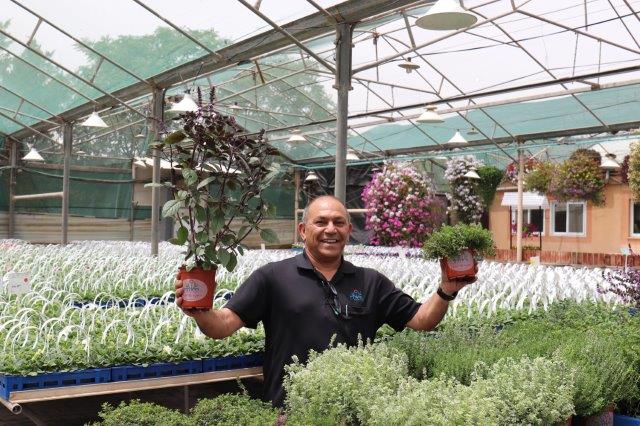 With products intended for the food and farming sectors, sanitation is a top priority. Hishtil has developed its own unique approach, approved by an independent party.
It goes without saying that its operations are duly certified: ISO 9001:2015 GLOBAL G.A.P, Organic (USDA and IFOAM approved).
This is all part of what this amazing organization has achieved in order to offer the world rich varieties of premium plants, such as those described below:
Heard about the exciting new ways of utilising herbs in the garden?
Traditionally, herbs have been used in the kitchen and for medicinal purposes – the former because of their wonderful aromas and depth of flavour, and the latter thanks to their magical qualities which have healed and soothed us from the days of our ancestors.
Now retailers, garden designers and consumers are picking up on the exciting new dual-use ornamental trends which Hishtil is bringing to the market, and which multiply the ways in which herbs can be utilised, thus enhancing our enjoyment of outdoor space, whilst continuing to tantalise the senses and maximise our wellbeing.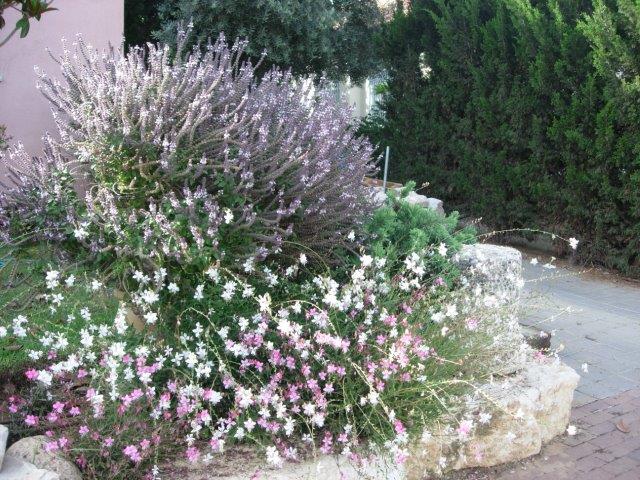 Hishtil's extansive range of selected herb species and cultivars elevates the gardening experience to a whole new level – many with stunning blossoms, such as the seductively dark purple flowers of Heperozygis satureja 'Midnight Mojito', or the gorgeous rich ruby flowers of Thymus spp. 'Ruby Glow', and the magical purple-pink flower spikes of Ocimum basilicum 'Magic Mountain'.
If it is fabulous foliage that inspires, try our wonderfully sticky olive-scented Santolina viridis and the zingy yellow Santolina 'Lemon Fizz', or the beautiful silvery velvety foliage of aromatic Salvia officinalis 'Snowflake'vr.. If you like variegated foliage, we have cultivars with which you will fall head-over-heels in love – including the shiny white and silver variegated Thymus spp. 'Sparkling Bright', with beautifully contrasting pink flowers, and the eye-poppin' bold foliage colours of Salvia officinalis 'Tricolor'.
In addition to colourful flowers and amazing foliage, herbs also have so much to offer gardeners with their varied habits and forms. Hishtil's GrowFlow range has been specially selected with stunning tumbling and weeping cultivars for consumers to trail elegantly over fences and walls, and from hanging baskets. Try the wonderfully aromatic Rosmarinus officinalis GrowFlow 'Haifa' for your 'fix' of the Mediterranean, and the tangy Thymus citriodorus GrowFlow 'Lemonade' for its powerful citrus scent, or the cascading stems of pretty Thymus serpyllum GrowFlow 'Pink Magic', with unusually large pink flowers.
If you are looking for tactile plants to give structure to a flower, fruit or vegetable garden, look no further than the impressively columnar Rosmarinus officinalis 'Barbecue' – making superb sentinels to contrast with the bushy, the low and the sprawling produce at her feet – and of course providing spikes of fabulously aromatic foliage to accompany vegetables, fish and meat on the grill in the summer months. Alternatively, choose from Hishtil's extensive range of bushy rosemary cultivars to provide a productive sensory low hedge to edge your flower beds and produce gardens.
In addition, beyond feeding and healing us, exciting and amazing us, herbs also serve to attract some of the most valued and important pollinators into our gardens – providing blossom and nectar for butterflies, bees and others – and which we have a duty to cherish and nurture in our role as guardians of the environment.
So go ahead – surround yourself with nature and "Activate your Senses" – whether growing herbs in pots on a balcony or a patio, or planting them in garden borders and beds, there are varieties with bushy, columnar and trailing habits to enhance every aspect of the gardening experience – with heavenly flowers and brilliant foliage – and all with the wonderful tastes, evocative scents and magical lealing properties that you would expect.