Precision Agriculture
Airbus Space Imagery Helps Agriculture
Airbus develop and expand satellite imagery usage for the growers and for the entire agribusiness sector
An interview with Daniel Sayag, Head of Sales Israel at Airbus Defence and Space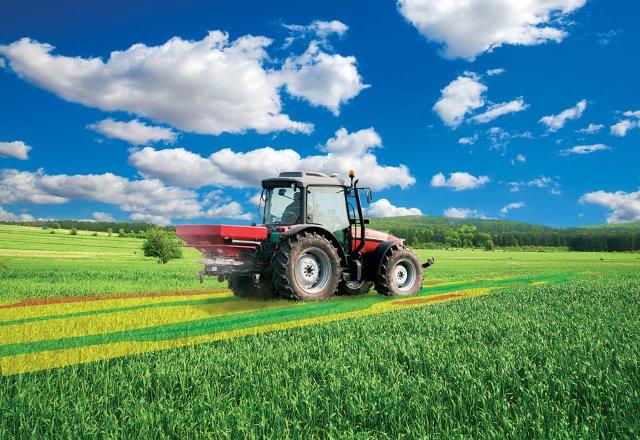 Airbus is a proven, world-renowned leader in the global aerospace industry. However, for over 20 years, it is also active in the agricultural sector. Currently, Airbus operates, together with French farmers from the Region of Toulouse, a program called Farmstar – for the development of precision agriculture from information received from satellite and aerial imagery.

We met Daniel, the Israeli representative of Airbus Defence and Space at Agrisrael 4.0; a 3-day convention held between 23-25 June. The convention was a collaboration between the Israel Export Institute (IEICI), the Ministry of Agriculture, and the Foreign Trade Administration at the Ministry of Economy and Industry. The convention's objective was to serve as a meeting place and connect between agricultural startups and companies from all around the world seeking innovation and technologies for their companies, projects as well as for investment purposes.

"Airbus has been manufacturing satellites for many years," says Daniel, and elaborates: "today the field is no longer the exclusive domain of governments. Any private entity can send a satellite into space and use the images. Airbus identified the business potential satellite imagery holds for agriculture and the environment in a way that corresponds with current environmental and sustainability trends. The goal and challenge," adds Daniel, "are to transform the data obtained from the satellite imagery into useful and valuable information."

"We are here to develop and expand satellite imagery usage not only for the growers but for the entire agribusiness sector (seed, fertilizers, irrigation, as well as engineering, and automation companies). Because space and aerial imagery are worthless without daily, ongoing analysis," he explains, "the intent is to develop services from the imagery we receive from space. We will provide the raw data while the companies will pile their aggregated added value obtained from their sources (sensors, agronomists, AI, etc.) to develop services. More and more companies are entering this field, and their progress will contribute to the entire sectors' growth."

Daniel also tells us about the collaboration between Airbus and Manna, a young Israeli company ,established as a Rivulis subsidiary and operating in the irrigation intelligence domain. "The collaboration between us was the outcome of our desire to join forces with a company that is already active in the agricultural sphere with the capacity to advance analyses received from satellite imagery, providing growers with smart agronomic insights"

At a fireside chat held during the Agrisrael convention, Daniel joined on stage with Eyal Mor, Manna's CEO, who summarized the story and challenge of the collaboration between the two companies: "At the end of the day, it is about people. Once you have found people who share the same passion as you do and are willing to move forward for the benefit of the growers, it will work."
"Just a few years back," Daniel adds, "farmers used information obtained from soil measurements (temperature, humidity, etc.) and the agronomist would analyze the data.
Over the past few years, information is obtained from satellite and aerial imagery. Today, the challenge is to make the information accessible and usable, helping farmers in their decision-making processes to achieve better cultivation outcomes and higher profitability. Foreseeing the future," says Daniel, "we aspire to become a major data services provider for agriculture."

Mentioning the future, Daniel shared with us a little more: "Using satellites in the private sector is expected to grow and include other areas such as the civil aspects of homeland security, marketing and maritime. As a result, new satellite operators will enter the market; more information will accumulate and become available whereas companies will be motivated to develop aerial and satellite imagery-related services that will be readily available for use via apps."