Precision Agriculture
Urban Crops Opens Largest Automated Urban Farm In Europe
Vertical farming industry expands with the largest fully automated vertical farm that is now open in Belgium, Europe.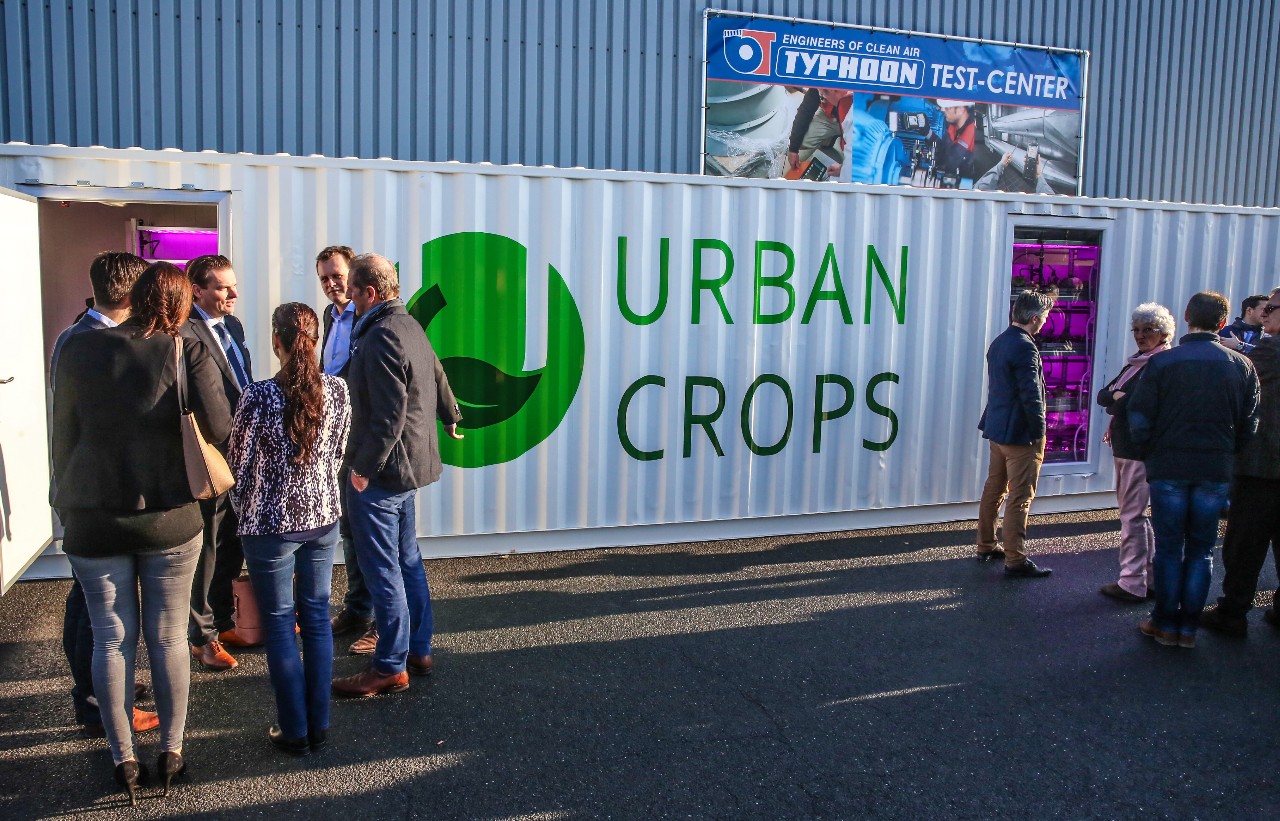 On the premises of Urban Crops in Beveren-Leie (Waregem – BELGIUM) opened the largest automated urban farm in Europe. The honors to open this installation were bestowed to Minister-President of Flanders Geert Bourgeois. This installation shall be used exclusively for research and development purposes and for tests on new crops for the global customers of Urban Crops. This indoor farm will not be used for own commercial production
This turnkey engineered fully automated installation fits a ground surface of 90 sqm and covers 8 growing layers (floors). This equals a total growing space of 240 sqm. The installation has the potential to harvest 200 crops of salad per day. It is also possible to produce 8 different recipes at the same time due to a separate steering of the lights and the irrigation per layer (floor). This means that at the same time a multiple of different crops can be grown.
After the official opening by the Flemish Minister President, Geert Bourgeois, a symposium was organized for all invited guests. Some prominent speakers talked about "The crops of the future with the original taste of the old days" (by M. Maes of Belgocatering, Belgian largest private catering company), "Urban Farming, a new global industry (by M. Van Acker of the Association of Vertical Farming) and "Urban Crops in a Flemish legal environment" (by M. Gheeraert of the West Flemish Institute of Innovation).
Urban Crops developed over the past months other more standard products besides the turn key 'plant factories', being 2 types of growth containers. These are small urban farms in 40ft containers, the 'Farm Flex' and the 'Farm Pro'. All guests could also do a plant tour during the opening of the 'food factory' which consisted of a visit to the lab of Urban Crops and to a version of the Farm Flex growth container on the premises.
For more information visit their website: https://urbancropsolutions.com/