Seed Technology
The Seed Industry's Global Challenges
Interview with Hazera CEO Rami Dar, Following ISF World Seed Congress 2017 in Budapest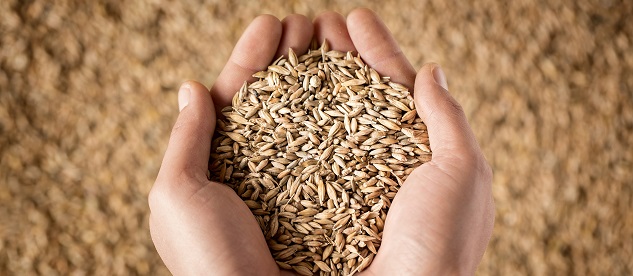 in recent years the world seed industry has been facing public relations' challenges mainly by organisations that define themselves as green. they are motivated by good intentions but also demonstrate lack of knowledge.
the public relations issue and regulation were the two hot topics at the international seed federation (isf) congress held in may this year in budapest.
the isf, an umbrella organisation for the global seed industry, supports seed manufacturers, breeders, marketers and traders. it holds an annual congress for all branches of the world seed industry to facilitate trade and networking. the congress also hosts meetings and discussions for all the federation's forums and committees.
this year, 1700 delegates attended ¬¬– an all time record. they represented areas such as research, development, cultivation, marketing, sales and automation.
hazera ceo rami dar heads the israel chamber of commerce seed division and represents israel on the vegetable and ornamental board , whose members include representatives of all leading seed producing countries.
the two hot topics occupying the global seed industry were discussed by the executive committee and also at the open forum for all participants. they are regulation and advanced technology for breeding innovation.
seed trade and export regulation – this was much debated during the congress with deliberations focusing on ways to ease seed trading and exports.
one of the issues raised was protectionism by countries such as china, brazil and turkey, that exploit regulation to protect themselves from competition; in so doing they are acting against the original objective of maintaining seed quality.
the other challenge is that the regulations do not keep abreast of the professional challenges and developments with which the industry must deal. one example of this is african states that stipulate inspections for non-existent seed diseases or regulation stipulations that are out of step with the latest quality control methods. in europe help is available for seed companies dealing with professionally illogical requirements.
conversely, israel retains some regulation that is irrelevant, outdated and that could adversely affect the industry's future.
modern breeding technology – in recent years, a great deal of progress has been made with innovative breeding methods; however some green organisations are attempting to block their use. at present, the seed companies are free to act in all matters except for genetically modified organism (gmo).
the green organisations are currently attempting to combat progress on the grounds that all new technology must be regulated in a manner that applies to gmo, while the seed companies claim their methodology is not gmo and there is nothing to fear from it.
the discussions at the congress centred upon proactive engagement with decision makers and the public with a view to creating favourable public opinion and forestalling the challenges presented by the green organisations.
israel's seed industry – several diverse and interesting processes are currently taking place in israel.
on the one hand, all the leading companies have been bought up by leading international seed firms.
hazera, which is part of the french limagrain group, has enjoyed considerable growth while zeraim gedera, which is part of the swiss syngenta group, has terminated most of its activities in israel.
on the other hand, some small and medium sized seed firms are developing modern technologies and varieties, and business appears buoyant.
israel's bureaucracy makes life very difficult for seed companies, although there is some hope because we are engaged in a promising discussion on regulations changes with the agriculture ministry's director general, the plant protection services and a team of regulation minimisation operated under the prime minister office at the agriculture ministry. we are still, however, at the talking stage, and there are forces in play attempting to maintain the status quo.
if the country can provide conditions for these companies to flourish, there is a huge potential for development in the israeli seed sector.