Agriculture knowledge
The Hishtil Show at California Spring Trials
launches a new decorative plant for Pack Trials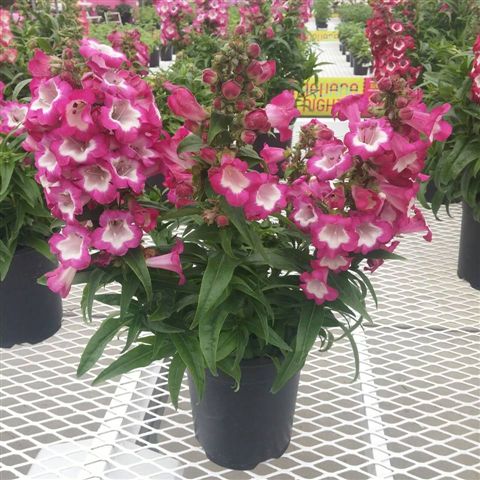 Last week, April 9- April 14, The California Spring Trials 2016, at which 'Hishtil' showed the pick of their new decorative plant line to the North American customers .
One of the exhibits, 'Penstemon Pentastic' – see photograph – is one of their new plants with highly attractive, dense pink, purple and red flowers, which creates a strong impact.
The California Spring Trials event includes many of the leading plant breeders, growers, and suppliers showcasing their plant varieties and new
products. Formerly known as the "Pack Trials," attendees use the event as an opportunity to get an early look at products and to learn directly from producers the recommended growing and retail strategies. The California Spring Trials is an annual week-long event held at various locations throughout the state and is not open to the general public. It is for businesses and their employees associated with the horticulture industry. The event is a launching ground for some of the newest plant varieties, signage and packaging products, and merchandising programs and concepts. In addition, many locations include PGR experiments, outdoor trialing, and technical information and help.