Greenhouses & Covering
Substrate mixtures that fit the needs of crops in all conditions
Pelemix sells its products and provides professional support in over 30 countries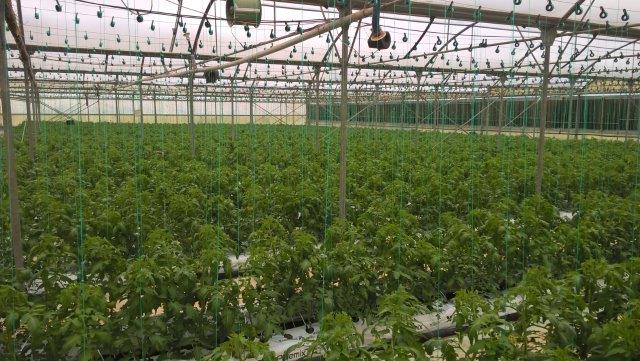 Pelemix is the Israeli company specializes in the coco-peat substrate mixtures, or coir, and has production facilities around the world.
Coir is used worldwide as a surface to grow various crops, such as vegetables, soft fruits, nurseries, plant propagation and in bedding plants both in their pure form and in many specialized mixtures.

A leading firm in its field, Pelemix sells its products and provides professional support in over 30 countries.
It's founders, who boast extensive experience in agriculture, have utilized their professional experience in order to reach successful results in the growing of hydroponics and potting mixtures.
The outcome is products that fit the needs of crops in terms of irrigation, fertilization, varying climate conditions, fruit quality and cost-effectiveness.
By using advanced technology, combined with sophisticated machinery and high-quality materials, different blends of coir are produced.
The Pelemix team has vast experience in different growing methods, infrastructures and climate conditions.

The company, which was established in 1998, has production facilities in Sri Lanka, India and Thailand. It also has a large, state-of-the art facilities in Spain as part of its production and sales operations. The sites have the ability to process and supply the whole range of products which Pelemix offers, from the raw material to the finished product.
Another facility is currently being constructed in Mexico.

With more than 550 people employed by Pelemix worldwide, the Israeli company is able to supply services both before and after sales, while catering to clients who need quick and reliable solutions in ten different languages.

The firm operates while promising reliability, flexibility, professionalism and integrity, which it defines as its core values.
Its specialization is in producing various ready-to-use chemical and psychical products that match the needs of professional growers. Pelemix offers a follow-up service by a team of agronomists available both on a regular basis or upon special requests.
| | |
| --- | --- |
| | |


A wide range of different hydroponics solutions are offered by the company from varying sizes of compressed growing bags for vegetable, soft fruits and flower growers to open top bags for professional fruit tree nurseries and compressed coir bales and loose substrates for different uses.
Pelemix produces and delivers more than 1800-2000/ 40FT's of containers of compressed products.

Eli Shalmon, the international marketing manager and co-founder at Pelemix Ltd, has extensive experience in the field. An expert in the Israeli agricultural sector, Shalmon has years of experience in managing nurseries in the country. He is well-known in the coir industry and has expertise in development, production and sales of coir. Shalmon is leading Pelemix by using Israel's comparative edge – although a small country and market, there is a lot of knowhow and ideas, both in traditional crops and in more cutting-edge ones.

The unique advantage of the company is that is it the only company in the coir industry that deals with both production of coir and crop growing. This makes them experts on the complete operation – from beginning to end. Pelemix uses recommendations from pre-planting treatments and also information from the post-harvest phase.
In addition, Pelemix only sells products manufactured at its own facilities. The ability to sell self-made tailor-made solutions is a major forte of the firm.
One of their leading products is 3B (a blueberry blend) which is revolutionary – a fruit usually grown on the ground can now be produced with hydroponics methods .

There is no doubt, Pelemix will offer more of such ground-breaking solutions in the horizon.
In the future, Pelemix plans on increasing its capacities and further modernizing its production technologies. It is in the midst of expanding its reach in the berry market with the aim of reaching 12% of company sales in this arena.
"We must keep our efficiency and improve all the time," says Shalmon, "Companies who will not understand that, will not manage to survive for the long run."