Packaging & Branding
R.O.P. Innovates for Longer Shelf Life
R.O.P. is bringing a new approach to produce packaging: one package from farm to supermarket shelf. An interview with ROP's Gal Wollach at Agritech.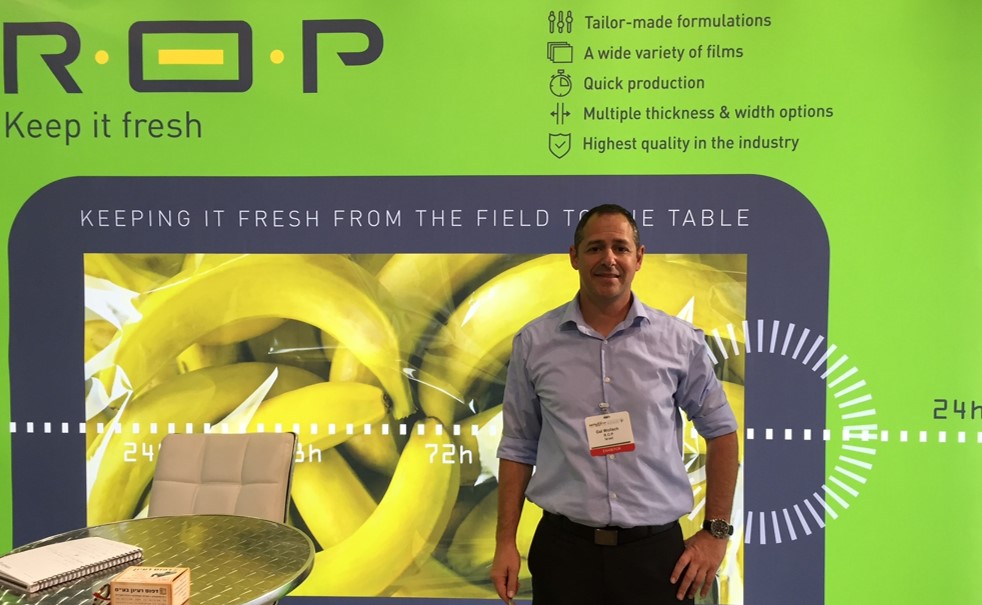 International organizations place food loss at about 30% of production globally. This amounts to a staggering 1.3 billion tons of food that is wasted annually around the world. This is a shameful level of waste, especially in today's world where there are populations suffering hunger and resources are scarce. Minimizing food waste through technology and experience is what R.O.P. is all about.
"R.O.P. has been developing packaging solutions since 1970," tells us Gal Wollach, VP International Sales, who we met at the Agritech event. "Our experience is invaluable, because only when you really know fruits and vegetables, and packaging, can you provide optimal packaging solutions."
Wollach provides one example, "Asparagus is sold on the supermarket shelf at a temperature of 10-14° Celsius, but needs to be transported at 1° C, otherwise it goes bad. We have developed a bag that takes into account the whole cold chain. This kind of expertise in produce, and in plastics and materials, is what our customers are looking for."
R.O.P. customers include huge chains such as Marks & Spencer and Tesco. Whereas the approach to most of their suppliers, who supply commodity products, focuses on very high pressure price negotiations, in the case of R.O.P. the relationship is different. "They respect our experience and professionalism, and often consult with us regarding transport, packaging and steps that can be taken to minimize waste and loss in the produce logistics chain," says Wollach.
After bringing their technologically advanced Modified Atmospheric Packaging products to the market, R.O.P.'s new approach promotes one packaging from grower to shelf. "Today the grower packages the produce, it is transported to the retailer, who removes the original packaging and packages it again for the supermarket shelf," explains Wollach. This creates tremendous plastic waste and requires additional man hours for the double packaging. "Not to mention the harm that comes to produce during the re-packing process and the time wasted," says Wollach.
Creating one package from grower to shelf requires technological innovation and expertise, to meet the different conditions and temperatures in transport and on the shelf. R.O.P.'s high-quality, tailored cast polypropylene multilayer packaging provides a product that can meet packaging needs from grower to shelf, potentially saving retailers tremendous produce, and financial, waste.