Cannabis
Pelemix substrates innovation for all stages of Cannabis cultivation
Interview with Eli Shalmon, eli.s@pelemix.com Director of the Cannabis division at Pelemix International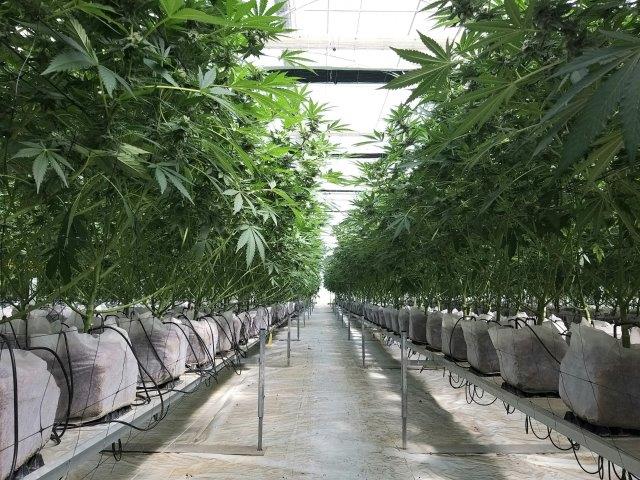 planting substrate is very important for successful cultivation, especially regarding intensive greenhouse or indoor growing, which creates a micro- and macro climate conditions throughout cultivation. the plant receives water via the substrate with micro and macro elements essential for its development. total control of the planting substrate allows good control over the plant during all its stages.
cannabis for the pharma and leisure markets has become more and more a commercial plant using various technological growing systems – greenhouses, indoor facilities and hybrid cultivation processing.
pelemix is an international producer of advanced planting substrates composed of coconut and a professional growth compound based on organic materials such as peat and perlite, etc. the growth substrates the company offers to the precision agricultural market were developed based on professional experience and years-long acquaintance with professional growers. pelemix maintains specialized production facilities and marketing companies world-wide, enabling it to provide prompt professional service fitting the needs of a global market and various crops in specified areas.
coco coir fibers, the main ingredient of pelemix growing substrates, create the optimal air/water ratio important for development of healthy roots and enabling good control of the various growing stages. the product is highly industrialized and provides maximal flexibility when manufacturing various substrate components that maintain pre-planned physical and chemical characteristics.
these advantages increase popularity of pelemix's growing substrates among professional cannabis growers worldwide. over the past decade, as many growers and entrepreneurs have entered commercial cultivation of cannabis for medical and leisure demands, commercial farms have been established for cannabis cultivation, primarily in north america, europe, and lately in israel and other locations as well.
several years ago, upon identifying the need for this market, pelemix developed a series of products called cannamix, intended for commercial and professional cultivation of medical cannabis. the series includes coco coir growing substrates, processed and washed in growing sacks that eliminate the need for filling plastic pots, and are designated for various growth stages – from the rooting/sprouting stage to the plant's growing and blossoming stages.
further advantages of the cannamix series include making unnecessary the need to transport plants to fields and sterilization after use, saving on labor costs, making operation and removal easier after cultivation, aside from growing advantages for professional growers.
over the past year pelemix has exhibited new solutions and existing products' updates for the cannabis segment, which meet several professional needs, and newly improved growing technologies.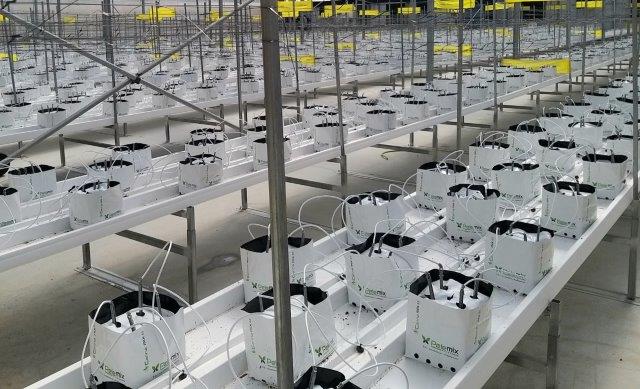 eli shalmon, area director at pelemix global, notes several challenges facing the company, which continues non-stop to develop products for the cannabis segment, as part of its three-year program scheduled to conclude toward the end of 2022:
1. reduction of substrate volume for single plants, using compost ventilated with optimal air/water adhesion on one hand, and flexible in terms of irrigation and fertilization according to the grower's system, on the other hand, without harming the plant's capabilities and root development as required during growing.
2. maintaining clean water drainage so that drainage systems – gutters and growing tables – are not damaged due to stoppages. in this way, beyond the growing advantage, the grower also benefits from significant savings in labor expense necessary for cleaning the system, and a means for drainage between growing cycles.
3. covering and isolating of the substrate surface, to prevent pest and various insect activity on the substrate and development of mold/scum, etc.
4. an alternate solution for use of plastic bags, as part of the global trend toward sustainability, which calls for reduction in use of this material, and at least to recycle as much as possible. in that regard, improved ventilation of the substrate and prevention of "excess heat" during hot seasons, and enabling flexibility of the irrigation rate on a daily basis and in general, and of course precision and control of humidity/moisture level of the substrate throughout the growth period.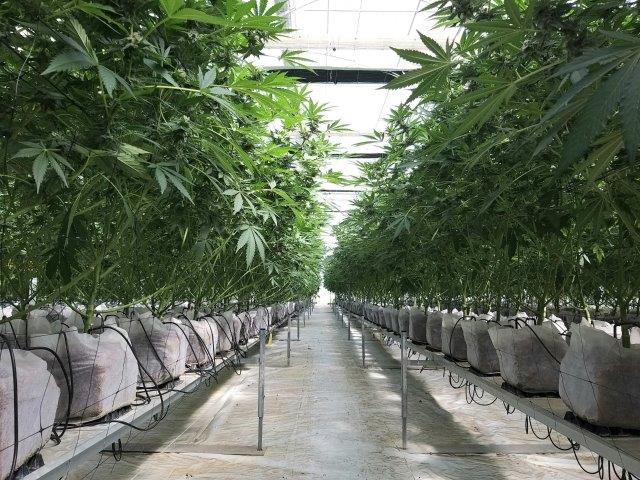 eli notes that at pelemix they debated a good deal whether to enter the development process while corona was raging, since professionals in the areas of production, development, logistics and the entire chain of supply and growing were not working under the optimal conditions required by product development. nevertheless, the company decided to continue the development processes, despite this difficulty, and despite the problems discovered when organizing the various raw materials, when following up on professional results, as well as the changes required in the development process that had to be carried out very quickly to avoid missing the time table for new planting and growers' planting cycles.
pelemix is involved in an extended process of improving and updating final products, including many tests and examinations of raw material, composition of substrates and characterization of the sizes of various particles. eli explains:
– by means of different levels of sifting and matching different mixtures to varying substrate volumes, we managed to reduce the substrate volume per plant, thereby enabling the grower to match the product with the optimal substrate volume for the growing method and the final plant dimension, and to control the level of drainage and ventilation in the substrate. reduction of substrate volume saves the grower high production costs, since the growing cycle of cannabis is relatively short, and for each growing cycle, the substrate must be replaced. for accepted intensive growing technologies, that represents 3 or 4 or even more growing cycles per year.
– we've added products appropriate for growing in intensive systems and technologies in indoor/hybrid greenhouses — growing substrates of 3.2 and 2.75 liters that fit single blossom plants (one or two blossoms), and also taller plants with a relatively shorter vegetative stage.
– to meet the need for maintaining drainage water cleanliness, we have added the bottom filter – a bottom with net perforation installed in the lower part of the grow bag, which constitutes a barrier between the substrate and the bottom of the bag, causing filtration of small substrate particles that usually exit through the drain. this is a type of non-woven fabric adjusted to the desired level of drainage, the bag size, and the amount of drainage that is supposed to pass through at a relatively high speed when irrigation is completed.
– similarly, the top cover has been added, an upper covering around the top part of the substrate, which rises as the substrate expands with it, thereby keeping the substrate surface closed. no need for manual covering. using this product, a barrier is created between the substrate surface and the greenhouse space, thus preventing introduction of various pests and insects/ growth of mold and scum, and protection of roots from transfer of diseases. (this product will be in stock as of august 2021).
the main challenge still under accelerated development is the search for a plastic substitute – whether fabric or bio-degradable non-woven fabric.
the type of fabric has a tremendous positive influence on irrigation and fertilization technique, on fast and stronger development of root capillaries — the nourishing roots throughout the grow bag contents, and on more efficient utilization of fertilizers.
"the products we develop today in this area," eli emphasizes, "will quickly prove their advantage over use of plastic bags in the conventional growing method. over the past year we also developed compact plugs for rooting and sprouting in trays that fit conventional technology (cannamix propagation trays). in addition, we developed and are already marketing the grow cubes for the interim growing stage and for vegetative growing stages in 350 and 750 cc volumes.
"pelemix", eli promises, "is engaged in a constant process of improvement and development. our professional staff learns and reacts quickly, and are capable of providing growers with a comprehensive solution – from rooting and sprouting until the final growing stages. investments in these areas are expensive, requiring appropriate mechanization adjustments, professional follow-up with the growers, quick changes in specifications and purchase of raw materials, etc. but pelemix promises and delivers, to always keep several steps ahead at the forefront of innovative development.
for more info: https://www.pelemix.com/