Precision Agriculture
New mobile application that plans controlled release nutrition for professional nurseries
FloraMatch™ application helps growers match Multicote™ controlled release formulae to their exact crops requirements and growth conditions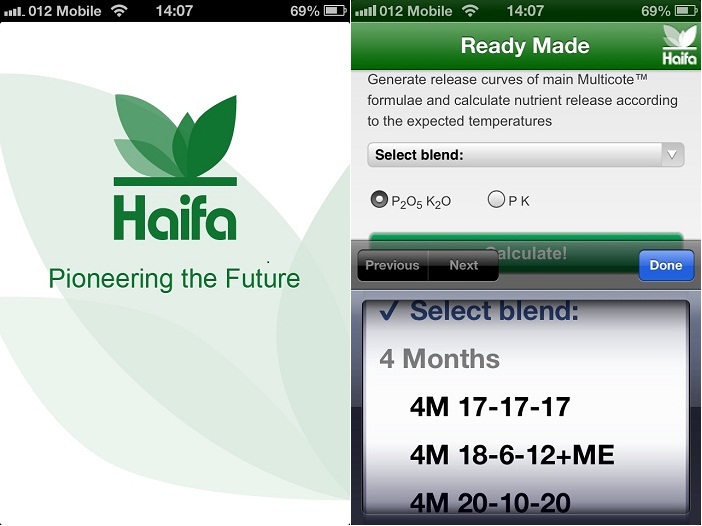 Haifa Chemicals, the global supplier of potassium nitrate for agriculture and industry, specialty plant nutrients and food phosphates, announced another enhancement of its controlled release nutrition product line with the release of the FloraMatch™ mobile application that plans controlled release nutrition for nursery pot plants.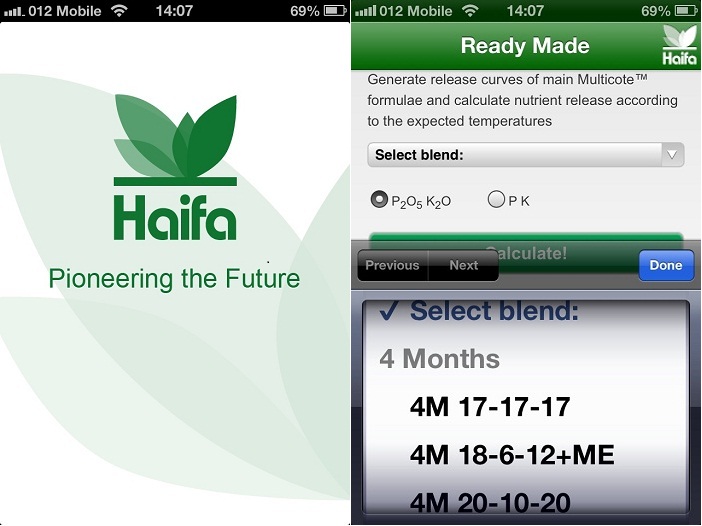 FloraMatch™ is now available in the App Store – for both the iPhone and the iPad devices and in Google play, for android-powered devices.
FloraMatch™ generates release curves of Multicote™ controlled release formulae and calculates nutrient release according to expected temperatures throughout the season. This lets growers predict availability of nutrients throughout the season.
FloraMatch™ facilitates planning of fertilization programs, with a simple procedure that requires only selection of formula and entering temperature data. Users of the application can select the desired formula from the library of ready-made Multicote™ products, or create customized formulae to further optimize results to their particular requirements. FloraMatch™ enables selection of ingredients to meet any desirable ratio of nutritional elements coupled with the required longetivity.

"With the release of the FloraMatch™ mobile application we are really allowing our users to conduct their business anywhere they are and anytime they wish. They will be able to accomplish what they need to do in the fastest most efficient manner available in the market today and to go about the rest of their business. It will help them stay ahead in the game, it is another step in our ongoing commitment to support growers improve their practice and maximize their crop yield and quality as expressed in our "Farmer's Mind" value proposition", Said Dr. Amir Polak, Haifa Group CRF Marketing Manager.