Water Management
Netafim's™ Technology Wins FIMA Prize
DripNet dripper operates at industry-best 0.4 l/hr. flow rate to save on water, fertilizer and energy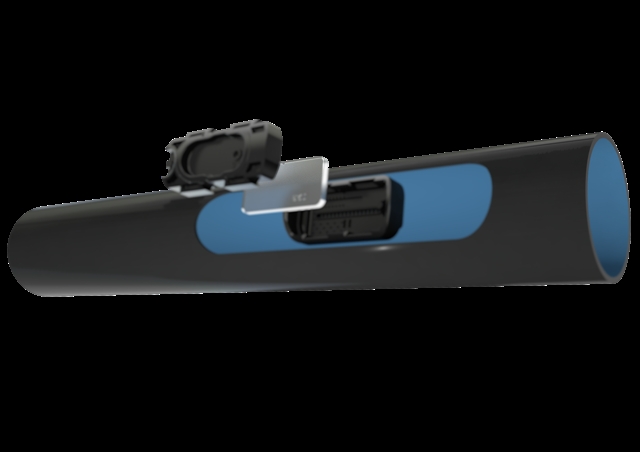 Netafim, the global leader in smart irrigation solutions for a sustainable future, announced today that it took first place in the 2016 Technical Novelty Competition at FIMA, the International Agricultural Machinery Fair, in Zaragoza, Spain.

The award was granted to Regaber, Netafim's distributor in Spain and Portugal, for DripNet PC™, a compact integral pressure-compensated (PC) dripper that operates at an industry-best 0.4 l/hr. low-flow rate. Leveraging groundbreaking low-flow technology, DripNet underscores Netafim's leadership in lowering flow rates to save on water, fertilizer and energy, while increasing yields.

One of the world's most important agricultural events, FIMA showcases agricultural technologies and machinery offered by some 1,250 companies to over 200,000 visitors from 64 countries. The annual competition awards companies for breakthrough developments that meet stringent safety, quality control, sustainability, and environmental commitment standards, and which, in turn, increase global agricultural competitiveness.


"We're proud that our leadership and innovativeness are being recognized across the globe, including in Spain and Europe," Netafim's Head of EMEA Division, Gabriel Miodownik, said. "This award is further testimony to our R&D commitment enabling farmers to grow more yields with less resources. DripNet represents yet another step in our efforts to help combat global food and water scarcity."

DripNet enables precise and uniform drip irrigation of water and fertilizer for open-field row crops such as vegetables, sugarcane and coffee beans. Operating at between 0.4 and 3.0 bar of pressure, DripNet is available in flow rates ranging from 0.4 l/hr. to 3.8 l/hr. Built with the groundbreaking TurboNet™ labyrinth water passage and a continuous self-cleaning mechanism suitable for open-field crops, DripNet handles all water qualities, including treated wastewater, to ensure maximal durability over time.