Precision Irrigation
Metzer Introduces Innovative Drippers for Subsurface Drip Irrigation in Turkey
Interview with Shachar Dayan, Agronomist and Metzer's Sales Manager for Europe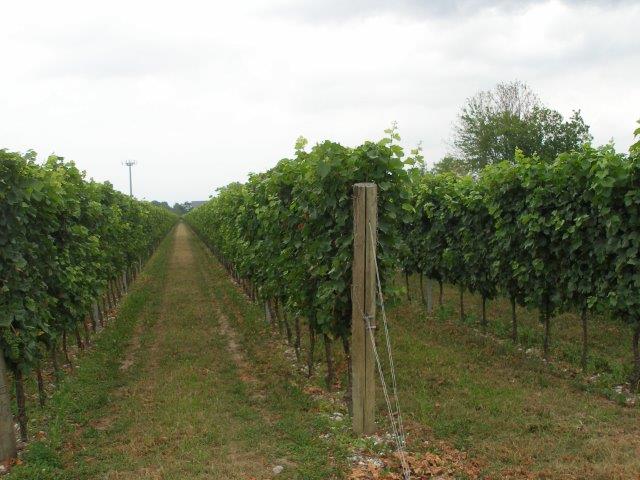 metzer, together with its turkish partner geoflow, sells a wide range of drippers in turkey.
a key project introduces innovative subsurface drippers for vineyards, nectarine orchards, walnuts, tomatoes and alfalfa.
turkish farmers have become increasingly interested in subsurface drip irrigation. they discovered that this advanced irrigation method improves yield, saves water and fertilizers, and reduces weed control, labour and plant diseases.
subsurface drip irrigation (sdi) offers additional advantages:
it supplies the water and minerals directly to the plant's root zone, in keeping with the plant needs.

it allows relatively short pulses, thus increasing yields.

it saves growers time and labor since there is no need to retrieve and reinstall the irrigation laterals.
dayan explains that since growers have no control over the prices of their crops, they can only succeed through efficient management of irrigation, labour, fertilizers and pesticides. metzer's sdi systems can help them achieve this goal.
geoflow turkey prides itself on the proper planning and successful installation of the subsurface drip irrigation systems, which ensure their long-term efficiency and reliability.
dayan says that an additional bonus is metzer's rootguard technology which incorporates herbicide in the dripper during production. the technology provides a controlled, sustained release of the herbicide to the soil adjacent to the plant, independent of the water flow.

the low concentration of herbicide does not harm the plant or contaminate the soil, but it prevents the roots from intruding into the dripper and clogging it. this mechanism remains effective for ten years. the herbicide decomposes completely and conforms to strict us and european regulations. adi, assif, vered and other soon-to-be announced metzer drippers are equipped with this technology.

the assif dripper is also equipped with an anti-siphon mechanism which protects against backflow. when the water is switched off, it shuts down the dripper to prevent sand or soil from flowing back and clogging it.
dayan adds that installing subsurface drip irrigation systems has become faster and more efficient. modern systems are partly aboveground to facilitate maintenance.
metzer's irrimetzer program offers a simple means of computing the calculations required for planning irrigation systems. it includes calculations of maximum drip line length, flow rate and head loss along the dripline. the new version was launched last november at metzer-group.com.