Agriculture Investment
Israelis to Invest in Philippines Agriculture
Israeli business companies engaged in water service and agriculture technologies visited the Philippines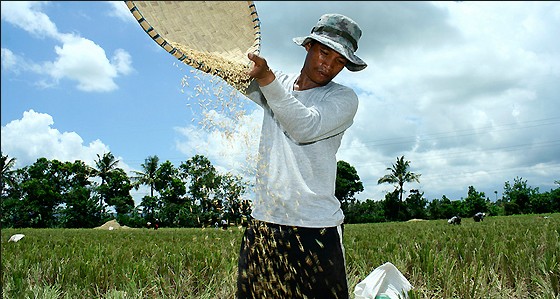 recognizing the potential of philippine agriculture and developments in water resources, an israeli business delegation comprising companies engaged in agricultural and water service technologies visited in the country to explore business opportunities in these areas. israeli economic and trade mission in collaboration with philippine chamber of commerce and industry (pcci) held a two-day business meeting in the country.
doron hemo, head of the israeli economic and trade mission to the philippines, told that the participating companies held dialogues with major filipino conglomerates engaged in agriculture and water, one of which is the group of businessman manuel v. pangilinan.
hemo said in a briefing in taguig city "we hope the mvp group would be able to visit israel this summer to see what the country has to offer".
companies represented in this delegation included water system solutions providers, such as a.r.i flow control accessories ltd. and ooval valves ltd. they also held meetings with maynilad water services and metro manila water concessionaires manila water co. inc..
on the second day, the israeli delegation held business meetings in cebu city. other companies represented in the delegation are afimilk, the dairy technology provider, agriculture turnkey projects providers agrotop, topgreenhouse ltd., vegetable postharvest technology provider eshet eilon, and netafilm ltd., the micro-irrigation services provider.
via the philippine star (philstar.com), published on november 19, 2014. click here for the original article.