Agriculture Investment
ISRAELI agtech start-ups for precise agriculture and crop protection
Some of the most promising and innovative Israeli agtech start-ups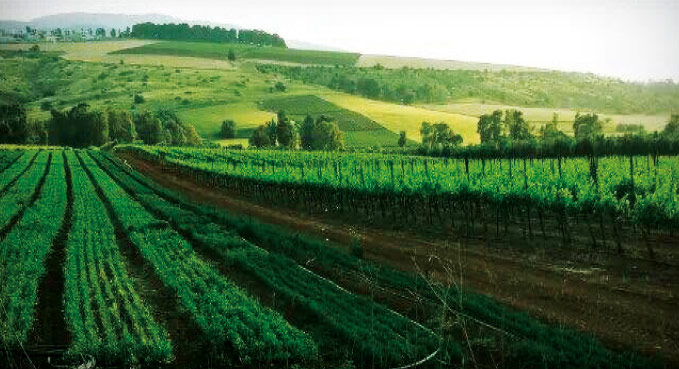 some of the most promising and innovative israeli agtech start-ups pitched their technologies 27th september 2016,
at the fourth international agrivest conference held at the weizmann institute of science.
the conference is an initiative of trendlines agtech, an incubator of the trendlines group, invest in israel.
in her opening remarks, dr. nitza kardish, ceo of trendlines agtech said: "we have instituted an event that is not only an integral part of the israeli agtech landscape, but may well have the power to influence the agriculture of the future.
this year we have included the farming community which is so heavily influenced by developments in agtech. oded distel, director of invest in israel at the israeli ministry of economy & industry added: "the ministry of economy & industry is delighted to once again be showcasing some of the most exciting and innovative israeli agtech companies at agrivest.
the highlight of the conference was a competition between 12 israeli start-ups that presented the newest innovations in israel's agricultural technology. the companies were selected by a professional, independent committee headed by dr. avi perl, chief scientist at the israeli ministry of agriculture from more than 40 companies that vied for the privilege of exhibiting at the conference. during the event the start-ups were assessed and graded by participants with prizes awarded to the companies with the most points — based on a weighted calculation of votes from the audience and judges during the day.
the 12 companies that took part in the competition were: aseptoray, atplabs, enzootic holdings, farm dog, ffmh tech, fieldin, inplant technologies, neotop water systems, nrgene, tevatronic, univerve, viaqua therapeutics.
the winning startup was enzootic, developing a platform for crustacean aquaculture and the 2nd prize went to fieldin, developing a pest management solution for high-value crops.
a new prize category this year is the impact prize, which went to atplabs, developing a system to integrate ag data to enhance the food-production chain.
the conference included an array of distinguished speakers and guests: adrian percy, head of cropscience r&d at bayer and jeroen leffelaar, managing director of large corporate food & agri at rabobank made the keynote addresses. two professional panels featured international and local agritech opinion leaders including: mitchell presser, freshfields; pat christie, conservis; david gray, altima partners; tom green, spearhead international; maarten goosens, anterra capital; robert grossman, greenberg traurig; ofer haviv, evogene; arama kukutai, finistere ventures; michael lee, syngenta ventures.