Agriculture knowledge
Israel Plans to Open Two Agricultural Centers in Bihar, India
Two Excellence Centers in Agriculture are about to be opened by Israel in India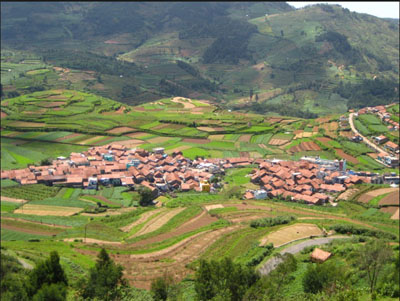 Israel is about to open two 'agriculture centers of excellence' in Bihar, an Israeli embassy official said, after successful experiments in half a dozen states in India.

Israeli embassy spokesman Ohad Horsandi said "We have decided to open two agriculture centers of excellence in Bihar, the first in the state. Israel has already set up 28 such agricultural centers of excellence in different states in India, which mainly focus on fruit and vegetable cultivation".

The agriculture center in Nalanda district would be for vegetables, while the one planned for Vaishali district would be for mangoes. "Our aim is to help local farmers increase their productivity and improve the quality of their vegetables and mangoes," he said.

According to Horsandi Israel's aim is to enable local farmers use the latest knowledge and technology provided by agricultural experts from Israel. "Like Israel, Bihar also grows fruits like mango, litchi and banana and vegetables like potato. But it has the advantage of fertile land and plenty of water", he said.

He said that water is scarce in Israel and it had to develop the expertise in irrigation, water treatment, and water recycling. Horsandi added that Israel was also keen on extending cooperation to Bihar in the dairy sector and developing cold chains said in. "All this would depend on the government of India and Bihar," he said. Horsandi said tourism was another attractive sector with potential and hope for expansion.
Via India.com, published on June 25, 2014. Click here for the original article.