Plant Propagation
Hishtil – at the forefront of innovating herb plants
Providing solutions for climate change and on expanding the variety of organic produce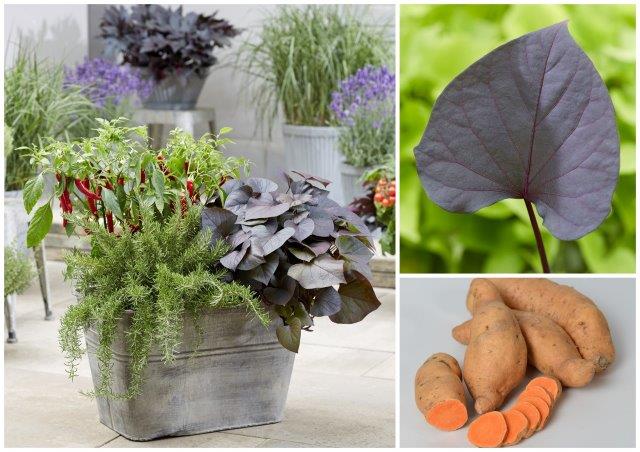 innovation is the direction leading hishtil's activity throughout the years, guiding the company's staff to show professionalism and pioneering when offering a necessary response to current world trends that develop against a background of changes in demand and in environmental conditions.
hishtil is a world leader producer of young plants of herbs from cuttings, both in volume and also in variety of products. export volume of herbs young plants stands at 60% or more of the company's overall exports, which markets its products worldwide. hishtil's r & d department focuses on development of new products throughout the year, so the extent of its labors expands constantly.
towards the new year, we met with eyal kleinberger (herbs & perennials product manager) and eyal inbar (export sales manager) from hishtil, to hear from them the tidings the company is bringing and the new products hishtil will display at the shows to be held during 2020.
the company's preference, they said, is to focus on providing solutions for climate change that influence how plants are grown and their quality, and on expanding the variety of organic produce, in keeping with expanding world demand. indeed, the variety of new products hishtil will display offers a solution to these two trends. it will be displayed in part in the company's pavilion at the two upcoming shows at essen (essen ipm) and at berlin (fruit logistica).

eyal kleinberger: "in a situation where there are more and more dry seasons, with minimal precipitation, clients seek varieties that will withstand these conditions, and so we have selected existing varieties and developed a new product line called durabellotm, that is appropriate for a dry or semi-dry climate, that will also be suitable for europe. the plants will be irrigated while taking hold, and once the roots have been established they will know how to get through the summer, when the amount of water they get in that season isn't much or altogether lacking."
another product the company will introduce early in 2020 is treasure island™ – a new, unique patented series of 5 sweet potato cultivars in a variety of colors. eyal inbar notes that hishtil is one of three suppliers to receive a licensing from the university of louisiana (lsu) to distribute this interesting, patent- protected series in europe.
the sweet potato varieties in this series have a particularly special appearance: the peel and the flesh come in different colors: white, orange, red, purple, and in combinations (purple flesh, white peel), and a variety of special, edible foliage shapes and colors. thus, the client can enjoy the plant's appearance in the garden and also use all parts of the plant for food with high nutritional values. the sweet potato cuttings production is being conducted under the strictest organic standards.
as part of the "health" trend sweeping the world, demand has increased for organic products and has expanded beyond organic fruits and vegetables. this makes market chains search for organic flowers and herbs, as a source of natural flavors and fragrance. this reality has led the company to develop and add many new organic varieties, including two lavender cultivars that join an ever increasing variety, with no end in sight.
still in the lavender area – beezee™ is a new series of lavender cultivars in five colors for which hishtil has received exclusive rights from a british breeder named david kerley, known primarily as a petunia breeder. the lavender developed by kerley belongs to the angustifolia species. an additional series to be exhibited by hishtil this winter is growflow™ which collects "under one umbrella" several cultivars of compact plants, whose "show" spills/spreads out, making them suitable for hanging or ground cover or a rockery garden.
for example, thyme lemonadevr with a wonderful lemony perfume, can be used to prepare lemonade drink. this series was first presented at the flower trials.last june, and has already earned great enthusiasm from buyers that came to visit the hishtil pavilion.
as noted, the territory presents further challenges; therefore, hishtil will present new varieties with varying resistance: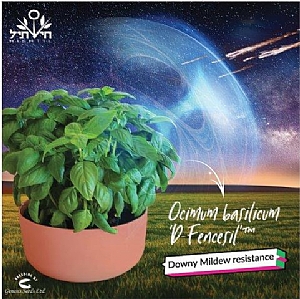 coldasil™ – a new cultivar of basil, whose great advantage is its tolerance for low temperatures; sales will begin in 2020. another basil cultivar, resistant to downy mildew disease and fusarium wilt (ir), and bred to be a compact variety suitable for growing in small pots is called d-fencesil™.
tolergon™ – a new cultivar of tarragon, with a unique pot appearance, "this variety was tested in the company's experimental fields," says eyal, "and after we understood that it was suitable for marketing, we named it, so we have a new tarragon distinguished by fleshier leaves, better looking, and tolerant under harsh growing conditions."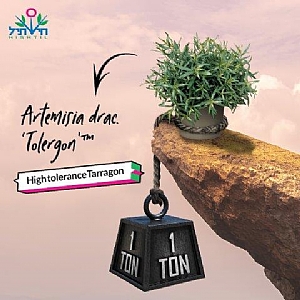 "moreover, we haven't ignored world demand for a variety of hot peppers, and we've added our series of composite hot peppers for the hobby market and the taquito – an edible hot pepper constituting part of hishtil's funtastick series."
hishtil, kleinberger and inbar tell us, aiming to lead in every area connected with its business, and for the upcoming spring, the company has added over- winter lavenders to the products assortment, referring to market semi-finished plants. "the purpose is to shorten the growing period for the producers. vernalized lavender angustifolia rooted-cuttings in maxi plug trays, will be supplied to the producers in february after being grown from july throughout the winter, providing adequate doses of cold treatment.
"hishtil," inbar and kleinberger conclude, "continues to develop new products non-stop, and to broaden and enlarge the variety of its clients worldwide."