ASIA FRUIT LOGISTICA, the leading trade show for Asia's fresh fruit and vegetable industry, returns to AsiaWorld-Expo in Hong Kong on 6-8 September 2023
Thousands of high-quality trade visitors and top buyers from fresh produce industry supply chain will attend ASIA FRUIT LOGISTICA to discover an array of products and services, including fresh produce, technology, machinery, and logistics.
Buy your tickets online now to save up to 40% compared with registering onsite and skip the queues in Hong Kong.
Tickets include free access to ASIAFRUIT CONGRESS, Asia's premier fresh produce business conference, and ASIAFRUIT BUSINESS FORUM, with both events held on the show floor across all three days of ASIA FRUIT LOGISTICA.
Tickets are now available to purchase at the online Ticketshop:
www.asiafruitlogistica.com/buy-your-tickets/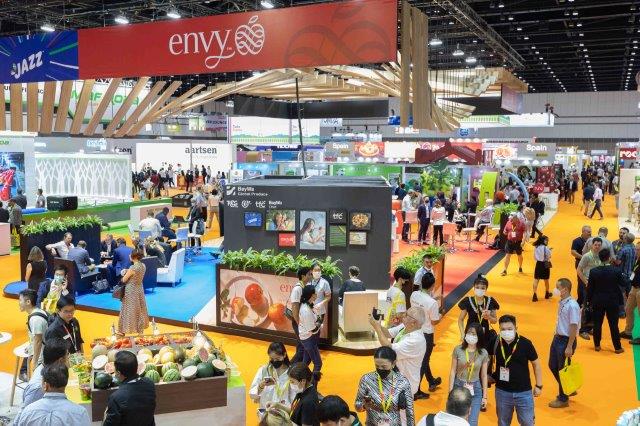 Strong exhibitor line-up
Exhibitors from 38 different countries and regions have already registered to showcase their products and services at the show. Big brands and key players from across the global fresh produce business all gather in ONE place – ASIA FRUIT LOGISTICA.
Some 22 industry associations and entities will have national or regional pavilions, including Australia, Belgium, Brazil, Canada, Chile, China, Ecuador, Egypt, France, Germany, Italy, Malaysia, Moldova, the Netherlands, New Zealand, Peru, South Africa, South Korea, Spain, Turkey, USA and Vietnam.
ASIA FRUIT LOGISTICA brings together leading players from across the global fresh produce business and every step of the value chain. The exhibitor line-up features top names and brands in the business, including Aomori, BayWa Global Produce, T&G Global, Capespan, ClemenGold, Costa, Del Monte, Dole Asia, Goodfarmer, Jingold, Joy Wing Mau, Mission Produce, Pagoda, Pink Lady, Rockit Apple, Rijk Zwaan, Valleyfresh, WayCool Foods and Zespri among others.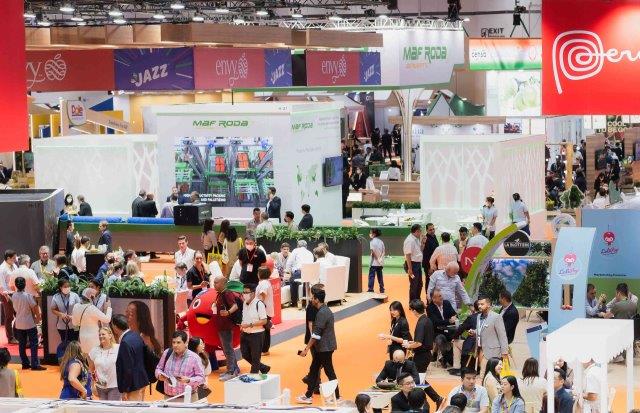 Exhibitor registrations are still being accepted. Book your stand now at ASIA FRUIT LOGISTICA 2023 to take advantage of the latest advances and untapped market opportunities, and to secure your participation at Asia's largest gathering of the global fresh produce industry.
For more information about exhibiting, please visit www.asiafruitlogistica.com/why-exhibit/
Top-quality insights
The visitor pass also includes access to a busy event programme bringing a wealth of information and insights.
ASIAFRUIT CONGRESS, Asia's premier event for business information and networking, homes in on the latest trends and opportunities in the fast-moving Asia market. Marketing, trade, and technology are all in focus on the three-day programme. Topics on the agenda include 'New market demographics in Asia', 'Where next in food retail?' and 'Big changes on China's distribution landscape'.
ASIAFRUIT BUSINESS FORUM presents three days of workshops under different tracks. At the 'Launchpad' on Day One, exhibitors showcase new products, technologies, and solutions. Day Two offers 'Partner Content', including special Chinese-language sessions curated by Asiafruit China. On Day Three, the 'Logistics Hub' features expert talks and discussions on cold chain logistics, from sea freight to air cargo.
For more information on ASIA FRUIT LOGISTICA, please contact the Organising Team by email: 
info@gp-events.com