The approval by the Canadian Food Inspection Agency triples Thrivus'TM sales territory
Lavie Bio Ltd., a subsidiary of Evogene Ltd. (Nasdaq: EVGN, TASE: EVGN), and a leading ag-biological company focusing on improving through the introduction of microbiome-based products, today announced it had received registration for Thrivus™ from The Canadian Food Inspection Agency (CFIA), which triples the product's sales territory. Thrivus™, a bio-inoculant seed treatment, increases Hard Red Spring Wheat production by increasing the availability and efficiency of soil nutrients while mitigating environmental stresses and improving production in sub-optimal areas of farmers' fields.
"Our product has played a key role in boosting farmers' yields and promoting more sustainable food production practices," commented Mr. Amit Noam, CEO of Lavie Bio. "We are currently seeing high demand in our market in the USA, and gaining regulatory approval from Canada is a significant milestone for our global expansion plan. This year we have gained significant experience with our manufacturing partner, overcoming various production challenges as we work towards increasing production."
Lavie Bio continues to position Thrivus™ as a lead product in 2023, its second year of commercialization in the USA. This follows positive results from last year's 2022 growing season, demonstrating the product's efficacy with increases in crop yield of 3-4 bushels per acre on average, generating a 4X return on investment for the farmer.
As the world population grows and consumer demand for sustainable food production increases, bio-inoculants supporting sustainable agricultural practices, such as Thrivus™, are becoming increasingly important. Developed initially for Spring Wheat, Lavie Bio plans to broaden Thrivus'™ application to other crops such as barley, durum, oats, and other field crops in the coming year.
Thrivus™ consists of two naturally occurring microbes combined using machine learning and AI from Lavie Bio's BDD (Biology Driven Design) platform, based on Evogene's MicroBoost AI tech engine. The platform allows Lavie Bio to inspect microbes through a multidimensional lens with a deep understanding of specific microbe functions. This enables Lavie Bio to continuously develop a strong pipeline of bio-inoculant and bio-pesticide products with solid performance, reduced development cost, and shorter time to market, like Thrivus™.
"Lavie Bio is committed to supporting sustainable agriculture worldwide and reducing environmental impact while helping farmers achieve greater productivity. With the successful launch of Thrivus™ in the USA and our entry into the Canadian market, we're well-positioned to continue providing increased value to farmers in our target markets," summarizes Mr. Noam.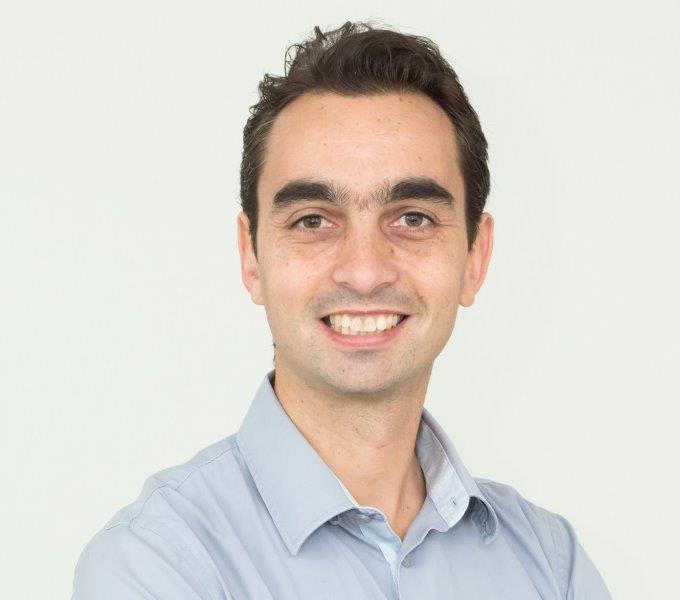 About Lavie Bio Ltd.
Lavie Bio, a subsidiary of Evogene Ltd., aims to improve food quality, sustainability, and agriculture productivity by introducing microbiome-based ag-biological products. Lavie Bio utilizes a proprietary computational predictive platform, the BDD platform, powered by Evogene's proprietary MicroBoost AI tech-engine, harnessing the power of big data, artificial intelligence, and advanced informatics for the discovery, optimization and development of bio-stimulant and bio-pesticide products.
For more information, please visit www.lavie-bio.com
About Evogene Ltd.
Evogene (Nasdaq: EVGN, TASE: EVGN) is a computational biology company aiming to revolutionize the development of life-science-based products by utilizing cutting-edge technologies to increase the probability of success while reducing development time and cost. Evogene established three unique tech-engines – MicroBoost AI, ChemPass AI and GeneRator AI – leveraging Big Data and Artificial Intelligence and incorporating deep multidisciplinary understanding in life sciences. Each tech-engine is focused on the discovery and development of products based on one of the following core components: microbes (MicroBoost AI), small molecules (ChemPass AI), and genetic elements (GeneRator AI).
Evogene uses its tech-engines to develop products through subsidiaries and strategic partnerships. Evogene's subsidiaries currently utilize the tech-engines to develop human microbiome-based therapeutics by Biomica, ag-biologicals by Lavie Bio, ag-chemicals by AgPlenus, medical cannabis products by Canonic and castor varieties, for the biofuel and other industries, by Casterra.
For more information, please visit www.evogene.com.