Precision Agriculture
Evogene Enters the Field of Insect Resistance
Insect resistance for corn rootworm and soybean aphids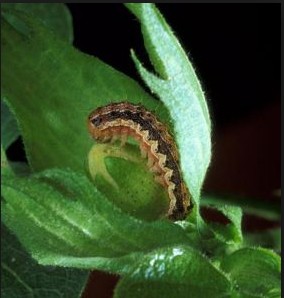 Evogene Ltd., a leading plant genomics company specializing in enhancing crop productivity for the food, feed and biofuel industries, announed its entry into the field of plant insect control and resistance. The company's activities in this important field focuse on developing seed traits displaying resistance to two key insects: corn rootworm and soybean aphids.
The damage to crop production due to insects wordwide is currently estimated at 20% of global yield. It is expected to become an even greater problem in coming years. Among the trends underlying this concern are the growing resistance of insects to currently available insect control products; primarily, biotechnology seeds and ag-chemicals, and the ongoing regulatory pressures to reduce the widespread use of chemical-based products.
Evogene's insect resistance activities are being undertaken within the Company's Biotic Stress division, which focuses on an innovative approach to the discovery of microbial genes responsible for insecticidal activity. This approach leverages Evogene's unique infrastructure of computational capabilities and plant genomic knowhow through the incorporation of huge amounts of microbial genomic data. Such data becomes available only now due to recent advancements in microbial data generation technologies. Previously, it had been limited to data based on cultured bacteria representing; only a small fraction of the potential bacterial sources that can now be addressed.
Obtaining useful information from this newly available microbial "big-data" presents a major computational challenge that requires the type of broadly applicable and flexible genomic data integration, as well as analysis infrastructure that has been created at Evogene during the past decade. Evogene estimates that approximately $10 million of investment will be required over the next few years to expand its existing knowledge base, computational capabilities, testing and validation capabilities to support this new field of activity with this underlying infrastructure now in place.
Ofer Haviv, Evogene's President and CEO stated, "Evogene's expansion into this new area of insect resistance, which represents one of the largest markets in the agriculture industry, further demonstrates both the broad applicability of our existing computational discovery infrastructure and its ability to incorporate new technologies, such as in this case with respect to microbial "big-data" generation. We are extremely pleased to disclose today this next natural addition to our commercial areas of focus as we continue to leverage our unique discovery assets in addressing multiple key agriculture needs and opportunities."
Mr. Haviv continued, "The first insects to be targeted in this important new field of activity, corn rootworm and soybean aphids, are two of the industry's most devastating and challenging insects. For example, the impact of soybean aphids on yield has been estimated to reach as high as 50% in some of the prime soybean growing areas in the United States. Today, the main approach to tackle aphids is applying chemical insecticides, though their effect is limited as aphids begin developing resistance to such chemicals. A similar problem with growing resistance to available products is being seen with respect to corn rootworm as well as many other pests. Evogene, utilizing its predictive discovery infrastructure, is seeking to identify new gene-based 'modes-of-action' to mitigate the increasing resistance of these two and other insects to existing solutions."