DryGair Energies Ltd. was established in 2010 to design, develop and market an efficient and environmentally friendly dehumidification solution for horticultural projects. Since then, DryGair has been leading the horticulture humidity control market, specializing in dehumidification and humidity monitoring.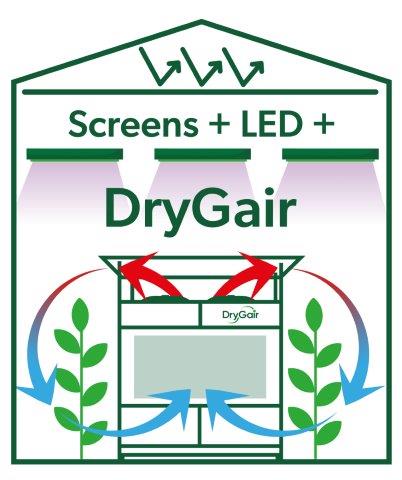 The DryGair system was developed by Dr. Avraham Arbel at Israel's Volcani Institute. It was created to address several needs commercial growers everywhere share – reliable and effective humidity control, organic disease prevention, and reducing energy requirements.
It's a solution that helps growers improve their cultivation, products, and business while improving their environmental footprint.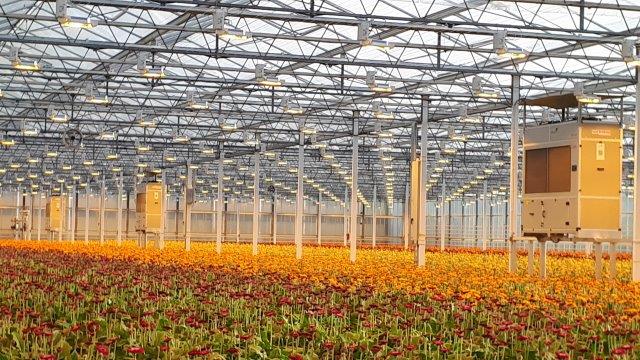 Saving Energy and Improving Sustainability in Horticulture
Energy is a burning issue in today's horticulture industry. With energy prices rising and fluctuating, growers everywhere are struggling to remain profitable. This also led many commercial growers to seek new ways to improve efficiency and reduce energy usage.
A major part of DryGair's operation, as well as Dr. Arbel's research, focuses on saving energy in horticultural environments.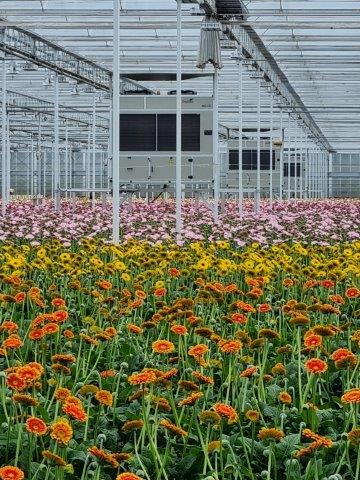 Controlling humidity is critical in any horticultural environment. It prevents diseases, completely organically, and stimulates crop growth and development.
However, prior to Dr. Arbel's research, the most common way to control greenhouse humidity was by heating and ventilating. Greenhouse operators would open their windows and vents, in order to release moisture. In the process, this would introduce cool air to the greenhouse, and lead to massive amounts of heat loss, requiring constant heating.
By controlling humidity from inside the space, growers can keep their facilities completely closed. This significantly reduces heat loss and substantially cuts energy costs. In fact, over the past decade, growers have reported an average of 50% savings on total energy usage, when using DryGair.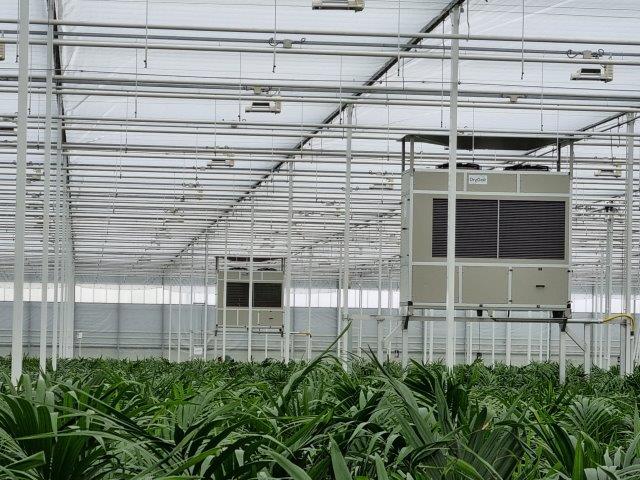 A New Way to Grow
Further improving on the idea of saving energy by keeping an insulated environment, DryGair have developed the "New Way to Grow" concept. This growing protocol focuses on providing optimal growing conditions for the plants, while minimizing energy requirements.
The "New Way to Grow" concept relies on 3 simple principles:
● Insulating the environment using thermal screens and other insulation equipment
● Creating ideal lighting conditions using efficient grow lights
● Controlling humidity efficiently from inside the space with DryGair
This growing concept allows growers to fully control their greenhouse environment and provide optimal growing conditions, while also significantly saving on energy.
It's a concept fit for 21st century horticulture, utilizing the most cutting-edge advancements in technology and agronomy.
Presenting DryGair at Agritech 2023
Agritech 2023 is proud to host DryGair.
The dehumidifier manufacturer will be presenting their dehumidification systems, as well as their patented air circulation mechanism, included in all DryGair models.
The company will also present and discuss their innovative growing concept – "A New Way to Grow".
Come visit DryGair at Agritech 2023.
For more information, inquiries, or to schedule a meeting during the exhibition, please visit DryGair at www.drygair.com or leave your contact info at https://zurl.co/tR4F.