Agriculture knowledge
Dorot's Acquisition by MAT Holding
MAT Holding becomes world leader in control valves after purchasing Dorot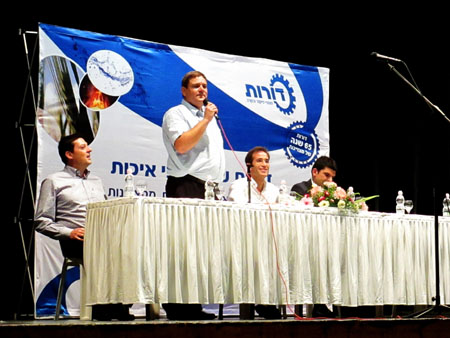 On October 1st, 2014, Dorot Control Valves was acquired by MAT Holding Group, which operates in the plant-protection and water industries. This acquisition turns MAT Holding's water division into a world leader in the control valve market.
Dorot was founded in 1964 and it is a leading developer, manufacturer, and marketer of a wide array of top quality for control and optimization of water systems which are sold in 70 countries worldwide. The firm produces innovative solutions for water distribution networks, sewage, effluent disposal, fire protection, and mining and irrigation systems.
Dorot will continue to be an Israeli-based company that draws its knowledge and technology from the longstanding expertise and leadership as a water solution supplier, while at the same time Dorot will add an international aspect to MAT Holding as being a successful global company.
The companies of MAT Holding water division have a proven track record handling Dorot's solutions for over 30 years. Regaber, a market leader in Spain and in Portugal in irrigation, is the official distributor for Dorot in Spain. Hidroglobal, the firm dedicated to water handling and treatment, uses the solutions developed by Dorot in its turnkey projects. These markets account for around 6% of Dorot's world sales.