With more than 200,000 hives monitored, BeeHero's Precision Pollination as a Service (PPaaS) solution provides valuable insights for improved bee colony health, better pollination strategies, and increased crop yields.
BeeHero, the pioneer of data-driven precision pollination, announced today that it is now capturing more than 10 million hive samples daily from across the globe with its in-hive sensors. This major milestone showcases the company's ability to scale and overcome considerable technological challenges, as well as its commitment to improving bee colony health, pollination practices, and sustainable agriculture. The achievement coincides with International Pollinator Week, an annual celebration in support of pollinator health.
The availability of bee data and insights empowers beekeepers and growers to make informed decisions that not only promote healthier hives, but also empowers precision pollination, and reinforces global food supply. Amassing more data than ever before possible with BeeHero's intuitive platform significantly helps beekeepers and growers support bee colony health by enhancing disease detection and early intervention and providing advanced monitoring of internal and external environmental conditions of hives. This will enable optimal hive management practices and, for growers, more informed decisions about crop pollination that reduce costs and increase yields.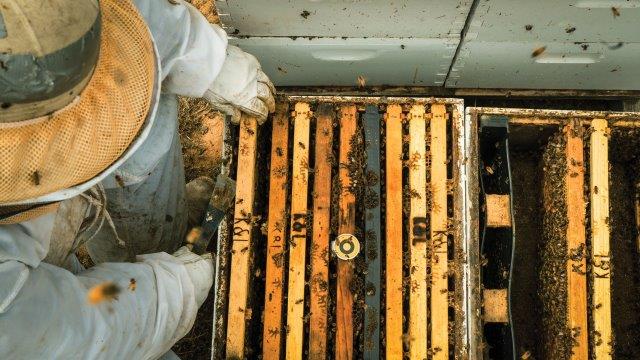 BeeHero's innovative system includes unintrusive IoT sensors strategically placed inside beehives, which collect valuable data on hive conditions, such as temperature, humidity, audio, and more. The vast amount of data generated is then analyzed by the company's advanced algorithms to provide beekeepers with real-time insights into the health and productivity of their colonies, and farmers with information to drive better pollination strategies. The collection, storage, and retrieval of these massive volumes of real-time data require a robust and efficient software architecture. BeeHero's platform utilizes innovative database management systems and cloud technologies for rapid processing and secure storage.
"BeeHero is the first company to continuously log data from hives 24/7, providing more transparency into the hives than ever before possible, and producing more insights for beekeepers and growers around the world," said Omer Davidi, CEO and Co-Founder of BeeHero. "Our success in reaching this milestone is a testament to our team's ingenuity and hard work, and we are excited to continue innovating to ensure the vital health of bees and the future of precision pollination and sustainable agriculture."
The company's operations span the US, Europe, Israel, and more. Its global network infrastructure guarantees location-agnostic data collection and analysis, ensuring reliable, real-time insights for beekeepers and growers. BeeHero's international team ensures partners receive first-class performance and continuous global service support and consistent network coverage, regardless of location.
To learn more about BeeHero and its mission to ensure a thriving future for bees, agriculture, and our planet, visit https://www.beehero.io/
About BeeHero
BeeHero is a data-driven technology company redefining pollination in commercial agriculture. Using advanced data analytics, artificial intelligence, and low-cost IoT sensors, BeeHero brings transparency and efficiency to the complex logistics of commercial crop pollination. Its Precision Pollination as a Service (PPaaS) results in better crop yields and increased profits for commercial crop growers and agribusiness stakeholders. Their precision pollination solution is rapidly evolving into the backbone of the data-driven approach needed to build a resilient and future-proof sustainable agriculture ecosystem. The company is headquartered in Fresno, California, with offices in Palo Alto, California and R&D in Tel Aviv, Israel.