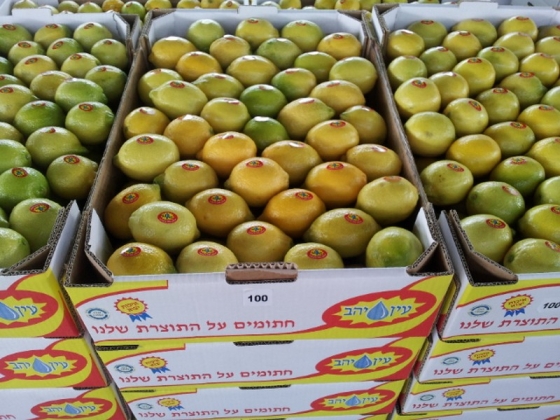 Agriculture knowledge
Ailon Gadiel – named as CEO for "Beautiful Veggies"
Ailon Gadiel a member of moshav Ein Yahav, has been named CEO of the 'yoffee shel yerakot' association
Ailon Gadiel, married plus 2, a member of moshav Ein Yahav, has been named CEO of the 'yoffee shel yerakot' association which distributes the vegetables from moshav Ein Yahav and many other agricultural settlements all over the country. He follows Daniel Lev in the position.
Gadiel previously served as the CEO of research and development for the northern desert areas and managed moshav Ein Yahav as well as serving as advisor and manager of complex international projects in the field of agriculture in different areas of the world. Holding a BA in international relations from the Hebrew University, Gadiel is a graduate of a Directors course of the Israeli Institute for Management. He serves as the chairman of the Yair Goran trustee scholarship fund for research in the field of agriculture and environment in the Arava (desert).
The largest distributor in Israel mobilizes 50,000 tons of choice fruit and vegetables to the local markets all over the country. The agricultural produce from Ein Yahav meets international standards of ISO 14001. Ein Yahav is the largest agricultural producing association in the country with 140 active farms and most of the growers provide a variety of winter vegetables such as: melons, red, yellow, orange and light peppers, greenhouse and cherry tomatoes, greenhouse grapes, watermelon, eggplant, mango and more.