Agriculture knowledge
FRUIT LOGISTICA Hall Forum information
The Hall Forum addresses current issues facing the fresh produce industry It is located in the Kleiner Stern. All presentations will be simultaneously interpreted into English, German, French, Italian and Spanish. Participation is free of charge.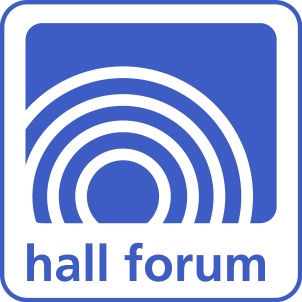 Hall Forum themes in detail
Fresh produce online? – The trade goes digital
Date/Time : Wednesday, 3 February, 11:00to 12:00h
Speaker : Daniel Lucht, ResearchFarm
Online shopping has become a fact of life for many consumers today, certainly in the case of many non-food items, but less so for food products and least of all for fresh produce. Many experts believe this situation will change in the next few years. What does it mean for traditional trading channels, and what does it mean for their suppliers?
Innovation in fresh produce – Sustainability at the POS
Date/Time : Wednesday, 3 February, 15:00to 16:00h
Speakers : Dr. Christian Geßner, ZNU-Zentrum für Nachhaltige Unternehmensführung (Centre for Sustainable Corporate Leadership)
Prof. Dr. Horst Lang, Globus hypermarket
Consumers today not only expect the highest environmental standards for the products they buy but also for the supply chain itself. What opportunities are there to conserve energy and natural resources?
How can environmentally friendly logistics work? What can be done at the point of sale? And what are the implications for suppliers?
Varietal diversity versus patent rights – Will product variety suffer?
Date/Time : Thursday, 4 February, 11:00to 12:00h
Speaker : Szonja Csörgő, European Seed Association
Natural diversity is an essential feature of evolution. Does the "broccoli judgement" mean that the previous legal situation guaranteeing an open-source basis for research will change? Will it lead to less product diversity? What does it mean for research institutes? What does it mean for the fresh produce industry and for the consumer?
Egypt, partner of the future: sustainable, qualitative, safe and traceable
Date/Time : Thursday, 4 February, 13:00to 14:00h
Organiser : Agriculture Export Council
Egypt is this year's official FRUIT LOGISTICA partner country.Investments in the Egyptian agricultural sector are high. Measures including the construction of packaging plants based on international standards are aimed at ensuring continuous market growth. In this Hall Forum, Egypt shows how its products meet global standards and international certification requirements.
The global banana market in 2025
Date/Time : Friday, 5 February, 11:00to 12:00h
Speaker : Frits Popma, Popma Fruit Expertise
Bananas are the most popular type of fruit in many countries. And for many regions, they represent a key source of income. What is the production situation in these countries? What challenges need to be met in future? And how will demand in key consumer markets change?
Food safety at the POS
Date/Time : Friday, 5 February, 11:00to 12:00h
Speakers : James C. Christie, Bryant Christie, Dr. Sven Steinhauer, GBA Gesellschaft für Bioanalytik
The entire supply chain makes enormous efforts to satisfy stringent food safety standards and other certifications. "But no one cares once the product is in the store", some critics claim. Is this true? We look at how the supply chain cooperates, and the important role of the retail sector.
Product know how – Informing the consumer
Date/Time : Friday, 5 February, 13:00to 14:00h
Speakers : Edouard Balaÿ- selfdata-drive.com, Katja Kamp, Looije Tomaten
A lot has happened at the point of sale. Retailers are making great efforts to train their staff. But the problem remains that many consumers are not familiar with many fresh products and have no idea how to prepare them. How can we change this situation?