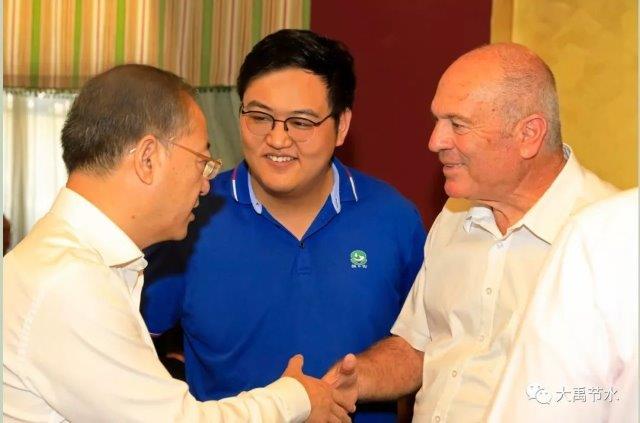 the reception announcing the launch of the israeli subsidiary dayu irrigation group co. ltd was held in tel aviv on wednesday september 5, in the presence of mr. haoyu wang chairman of dayu water and irrigation's, mr. song liang the deputy governor of gansu province, the israeli subsidiary's executives mr. yacov pedhatzur – wiedhopf and mr. josh spector, as well as officials from israel's ministry of foreign affairs and the chinese embassy in israel.
leading israeli water and irrigation companies, growers, as well as public sector entities also honored the event; mezer, a.r.i, plasson, bermad, mapal, tavlit, tevatronic, danziger, ashra, n-drip, the israel exporter, skylimit, view-netic and others.
chairman wang, in his speech, said that this event comes at a meaningful time to him. twenty years ago, in september 1999, driven by faith and a vision to flourish the desert, dayu set off in the province of gansu, china – an arid area resembling israel's negev region.
"twenty years later," said chairman wang, "we are the only gem-listed water enterprise that has come to israel. we want to expand our global activities and unlock new opportunities together with israeli companies." aware of the obstacles along the way, chairman wang added: "when two companies from very different cultures do business it is a challenge, but with technology, we bridge the gaps. over the past twenty years, we have been pursuing the development of technologies, as well as seeking new ones.
"the goal is to be friends and do business together." chairman wang also shared the previous evening's signing of dayu's first strategic cooperation agreement in israel, with mezer.
dayu will purchase drip irrigation production lines and other irrigation technologies which will be manufactured in a new factory built in gansu's eco-industrial park; part of the governor's vision to transform the area into a clean tech center."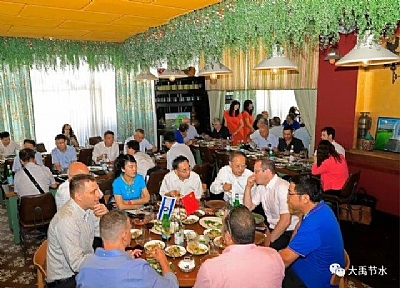 believing the management should be local, josh spector was appointed as ceo of dayu israel and yacov pedhatzur-wiedhopf was appointed ceo of dayu global with headquarters in israel.
mr. yacov pedhatzur-wiedhopf: "in the founding of dayu's subsidiary in israel, we have two main missions. the first is to find potential israeli technologies we can collaborate with, and the second is to develop a global market for dayu, using these technologies."
josh spector added: "taking the reins of the company, after the passing of his father, two and a half
years ago, chairman wang understood dayu needs to expand beyond governmental projects. perceiving israel as a hub for irrigation know-how and tech, and following several visits to the country, he decided to cooperate, introduce innovations, and open up to the world."
mr. amir lati director of the east asia desk at the ministry of foreign affairs: "china considers israel a capital for advanced technologies with an emphasis on agriculture. in a meeting between the chinese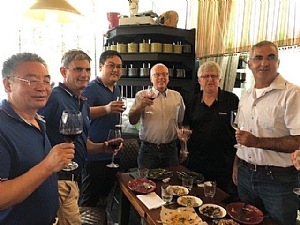 minister of agriculture and his israeli counterpart, the ministers discussed cooperation between the countries. provinces like gansu depend on agriculture, and we hope this visit will enhance the bond and commitment between us."
head of agricultural technologies at the chinese embassy said that "israel and china have become innovativeness partners since many israeli technologies have already reached china. israel has talent and entrepreneurship whereas china is a big market with abundant resources – a win-win situation, and the right climate," he concluded, "for the cultivation of fertile grounds fostering a long-lasting and fruitful relationship for both parties."
despite cultural differences and the three-language speeches chinese, english, and hebrew energy in the room radiated hope coupled with a conducive atmosphere and a new beginning's enthusiasm. guests and organizers alike agreed unanimously that trust and hard work can provide for favorable collaborations and even serve as a turning point that will scale up cooperation between the countries. that, time will determine. meanwhile, and what we do know is that the sky's the limit.